3 Classic Questions with Jordan Lee
---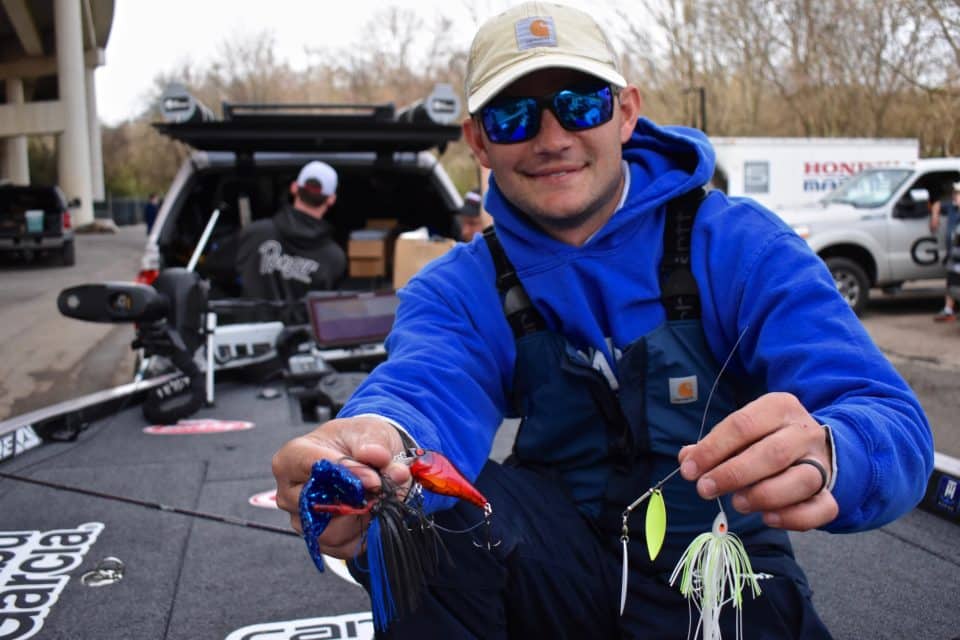 Luke Stoner – Dynamic Sponsorships
Carhartt pro Jordan Lee could make history here on the Tennessee River this week. Last year, Jordan joined Kevin VanDam and Rick Clunn as the only anglers to ever post back-to-back Bassmaster Classic wins after his triumph on Lake Hartwell in 2018. If Lee were to hoist the trophy this Sunday in Knoxville he'd become the only angler in history to win fishing's most coveted trophy three years in a row.
To keep the "3" momentum moving, we spent a few minutes with Jordan and asked him a trio of three part questions, ranging from what techniques he expects will shine this weekend, to advice Lee has for the younger generation of anglers.
Q – What are 3 lures or techniques you expect to excel this week on the Tennessee River?
J. Lee –
1. Crawfish Crankbait
2. Flippin' jig
3. A big spinnerbait
"Those three presentations are what I'll be relying on at least," Lee admitted. "The way this body of water sets up I think the Classic will be won by fishing stretches of bankor flats as opposed to one particular spot. The time of the year and water clarity set this tournament up to be a power fishing clinic. I'd expect someone covering a lot of water in the 2-ft to 6-ft to be the winner on Sunday."
2019 marks Lee's 5th time competing in the BassmasterClassic. As many anglers before him have alluded to, it's not only the level of competition that makes a Classic one of the hardest tournaments to win. The weeklongproduction of meetings, dinners, and media obligations has a way of frazzling even the most collected anglers.
Q – You've competed in several Classics now, based upon your experience what are 3 things you pack for the Bassmaster Classic week, unrelated to fishing, that help you throughout the week?
J. Lee –
1. My wife, Kristen
2. My dog, Sage
3. Milo's Sweet Tea
"Obviously I don't "pack" my wife or my dog," Lee joked. "But having Kristen with me for a tournament like this helps a ton. She makes my life easier and is the first to pick me up or calm me down when I need it. With practice and all the events, the Classic really ends up being a long week or two away from home. Having my dog Sage with us just kind of makes me feel at home believe it or not.
"And Milo's tea… man that's clutch! It's good stuff and, I don't know, it just seems like when I can find Milo's Sweet Tea it helps me win tournaments," said Lee with a laugh.
Lee qualified for his first Bassmaster Classic through the Carhartt College Bassmaster Series and really cut his teeth competitively in the college ranks. While Lee may be 27 years young, his back-to-back Classic victories and consistency at the highest levels of competition prove he is wise beyond his years, especially when it comes to catching bass.
Q – What are your 3 best tips for an up-and-coming collegiate or high school angler who dreams of fishing professionally one day?
J. Lee –
1. Time on the water
2. Fish different types of fisheries
3. Step outside your comfort zone, competition wise
"The first and most important tip I give anyone is simply time on the water," Lee said. "Practice really does make perfect and if you aren't out there working at it, someone else is. Next is to fish different types of lakes and in different conditions. If you want to be a pro fisherman, you need to be able to catch 'em whether the water is clear or dirty; whether the sun is shining or it's miserable out. Being well rounded is key nowadays.
"Lastly I always advise young anglers to step outside their comfort zone and fishing against competition who is supposed to be better than you. You're going to get beat more than you win in fishing, but gaining even a little confidence against talented groups of anglers will go a long ways. Just keep working at it!"
Classic Coverage is brought to you by DD26 Fishing Mean Mounts and Mean Stops. There is no safer way to secure your outboard than with a Mean Mount. Check the out below.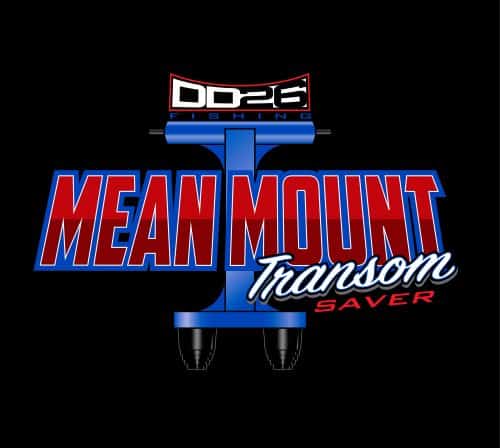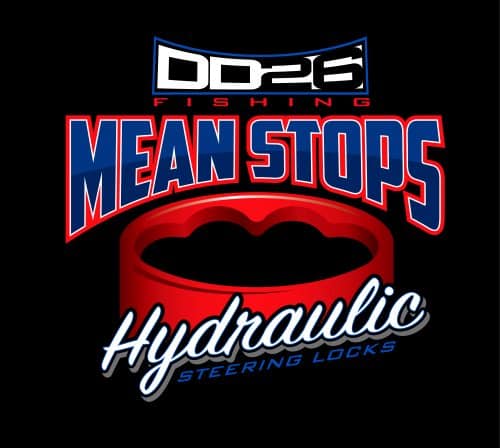 ---