Lew's Mach II Delivers Stylish Performance At A Budget-Friendly Price
---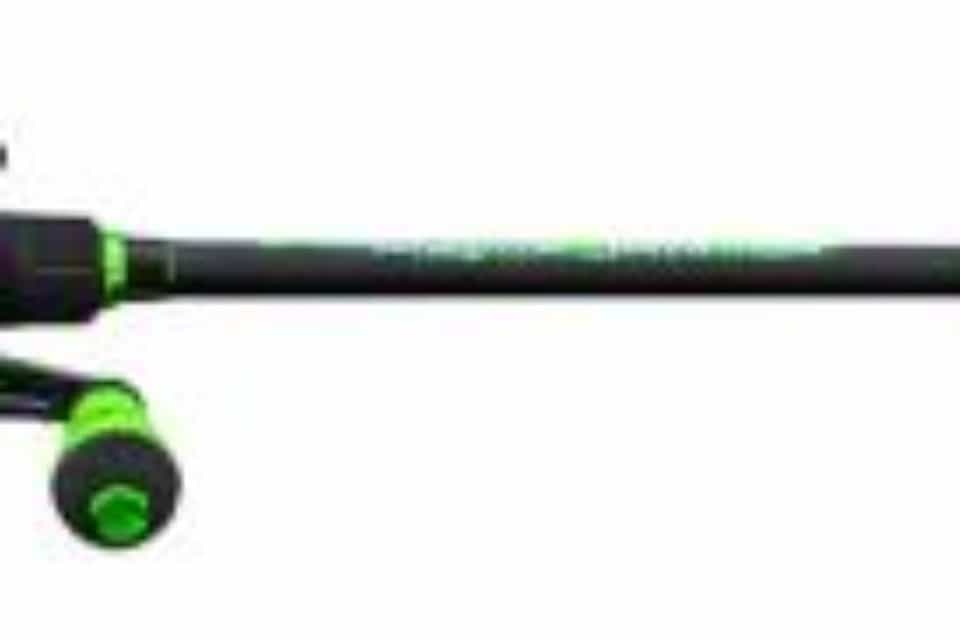 Its often said that luck is the intersection of opportunity and preparation. Similarly, "value" occurs when price and quality intersect. Lucky for anglers, Lew's has packed a lot of quality into it's new Mach II baitcast combo, released last week at ICAST.
"This is not a cheap, low-end combo; this is a super-good quality combo," said FLW Tour Pro and Lew's pro-staffer Glenn Browne. "It has a 7-foot IM8 graphite rod that comes in a couple of different actions and it has the new WINN Grips, which have become hugely popular in the last couple of years.
"I use the WINN Grips on all of my rods and the neat thing about them is that if it's rainy, or if it's humid and your hands get sweaty, that grip really stays in your hand."
Indeed, the 7-foot, one-piece Mach II rod features Nano Technology, Lew's Soft Touch graphite skeletal reel seats and stainless steel frames with aluminum oxide inserts. Completing the combo is Lew's all-new Mach II Speed Spool® SLP (Super Low Profile design), a reel that boasts a 10-bearing system with double-shielded stainless steel bearings and a Zero Reverse anti-reverse clutch bearing, all packed into a strong, lightweight graphite frame and side plates.
"This reel comes in a 7.5:1 gear ratio and it's typical Lew's — super far casting," Browne said. "Lew's has kind of grown its reputation on building reels that really cast far and you can dial this in with the internal centrifugal brakes that are adjustable right on the outside of the reel."
The Mach II owes its smooth castability to its machined and anodized 32mm aluminum U-shape spool, which starts and accelerates quickly, so it handles even light lures and lines with ease. The spool also contributes to the reel's overall compact size, balance and palming comfort.
All this for $179.99.
"This offers what anglers are looking for in a reasonably-priced, high-quality combo," Browne said. "I tell a lot of people that a 7-foot rod is a good place to start because you can do so much with a 7-foot rod. You can worm fish with it, you can pitch around some docks, you can cast a jig, you can throw spinnerbaits and chatterbaits.
"A 7-foot medium-heavy rod will do a lot of different things. You don't have to have 22 specific actions to do a lot. So, if you're working within a (moderate) budget, you can get four or five different combos and fill your needs, instead of having a whole rod box full of models."
Even before you pick up a Lew's Mach II combo, the first thing you'll notice are the vivid lime green accents on the custom designed WINN Dri-Tec Split Grips, the 95mm power handle with custom WINN/Lew's Dri-Tec reel handle grips and, reel controls and rod wraps. As Lew's rod designer Bob Brown points out, the visuals and the price point create a dual attraction for the "next generation" of tournament anglers.
"We've found that the younger anglers, the high school and college tournament competitors like the bold colors," Brown said. "Also, when they can buy a high-quality combo for under $200, this will enable them to fish with reliable equipment on a small budget."
Complementing the baitcasting outfits, Lew's has also assembled a well-balanced, tournament-ready spinning combo built on an all-purpose 6-foot, 9-inch medium-fast action IM8 one-piece graphite blank. A high-speed 6.2:1 reel features a 10-bearing system with Zero-Reverse one-way clutch bearing, high strength C40 carbon skeletal speed rotor with stainless bail wire and S-curve oscillation system. With a braid-ready spool and die-cast aluminum handle fitted with a Lew's SoftTouch knob this comfortable and functional outfit retails at $139.99.
For more information about the Mach II baitcasting and spinning combos, visit www.Lews.com.
---