Whoever Wins 2014 Bassmaster Classic Will Find Lake Guntersville At Its Toughest
Posted On February 11, 2014
---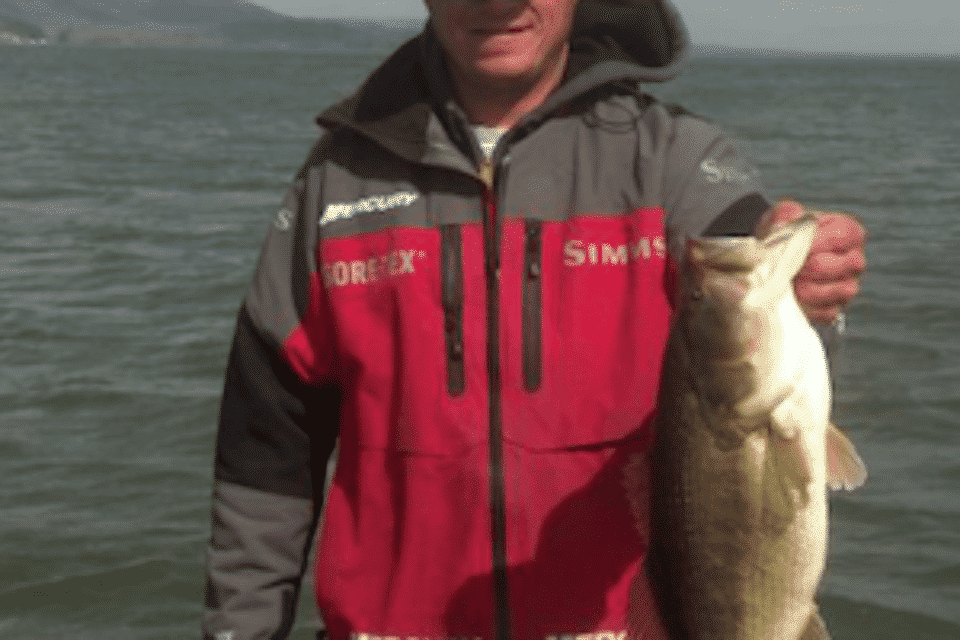 Who will win the 44th annual Bassmaster Classic Feb. 21-23 on Alabama's famed Lake Guntersville?
Will it be 2012 Classic Champion Chris Lane, who lives at Guntersville where the Classic boats will launch, one of eight Alabama anglers in the field? Or four-time Classic runner-up Aaron Martens, who lives in Birmingham, little more than an hour's drive away, where the weigh-ins will be held?
Perhaps Auburn, Calif., Bassmaster Elite Series pro Skeet Reese who reigns as the most recent champ of a Bassmaster pro-level tournament on the big Tennessee River impoundment in northeastern Alabama. That win was in May 2010, when he busted the 100-pound mark — always a milestone in a four-day Elite Series event.
How about venerable pro Rick Clunn of Ada, Mo., who won the first of his record four Classic titles in the only other Classic held on Guntersville – in November of 2976. Could he find that Classic magic one more time on the lake where he began that record run of titles?
Whoever wins it will likely have to fish Guntersville at its toughest, said North Alabama fishing guide and tournament angler Brent Crowe of Hartselle, Ala.
"It's tough, super tough. There were 200 boats in the Alabama Bass Trail Team Tournament Saturday and 80 had zeros."
But, he added, Guntersville isn't famous for no reason. The winner had 32 pounds.
"That tells you that no matter how tough it is on Guntersville somebody is going to catch them. Second place had 29 pounds and third had 26 pounds. The fish are there – somebody is always going to catch a big bag."
The problem on Guntersville right now is the frigid winter weather, Crowe said, and the big question for the Classic anglers is whether the weather will stay wintry or let a little early springtime warming trend ease things up a little.
"The problem was the water temperature was 36-37-38 degrees. We had that freeze and I've never seen so much ice on Guntersville. There were creeks where the back quarter was solid ice, inch-thick ice. I'd never seen ice like that, never that much. It finally melted this week."
But that was not the end of winter weather woes for Guntersville, Crowe said.
"We had a major rain Sunday night and then Tuesday we had another bunch of rain, so now we've got muddy water. It's flowing and it's still cold. The last two weeks fishing has been as tough on Guntersville as it's going to get."
Weather prospects for the Classic are not very promising, Crowe said.
"The 10-day forecast shows highs in the 40s and lows in the 20s for the most part. If the water temperature gets up to the mid-40s everybody will catch them, but if it stays 41-42 degrees there will be some fish caught, but it just won't be wide open."
Based on his more than 25 years of experience and from talking to other anglers, Crowe said the usual baits and patterns for winter fishing on Guntersville will probably prevail in the Classic.
"Rattle baits, little square-billed crankbaits, jerkbaits and a jig, that's what it always is. If you can find some green grass that will really help," he said.
The key will be to find a productive spot and stick with it, Crowe said.
"The fish in Guntersville live in the same place all the time. You just have to make them bite. The people who did well in the Alabama Bass Trail Team Tournament that I talked to had one spot, one little stretch to fish and that was it."
Even with Guntersville primed to fish as tough as it ever has, Crowe said it will probably take 20 pounds a day to win.
"No matter what the conditions are, it's going to take that much weight," he said.
Brent Crowe, a FLW Tour and Series veteran and the 2012 Top Rod Solo Trail Angler of the Year, is a United States Coast Guard Licensed guide on Guntersville, Wheeler, Wilson, Pickwick and Smith Lakes. He can be reached at 256-466-9965 orwww.northalabamabass.com.
2014 Bassmaster Classic Preview
Feb 21-23, 2014
Lake Guntersville
City Harbor, Guntersville, AL
---