To Win as a Co-Angler – How Josh Jackson won the BASS Southern Open Co-Angler Title
---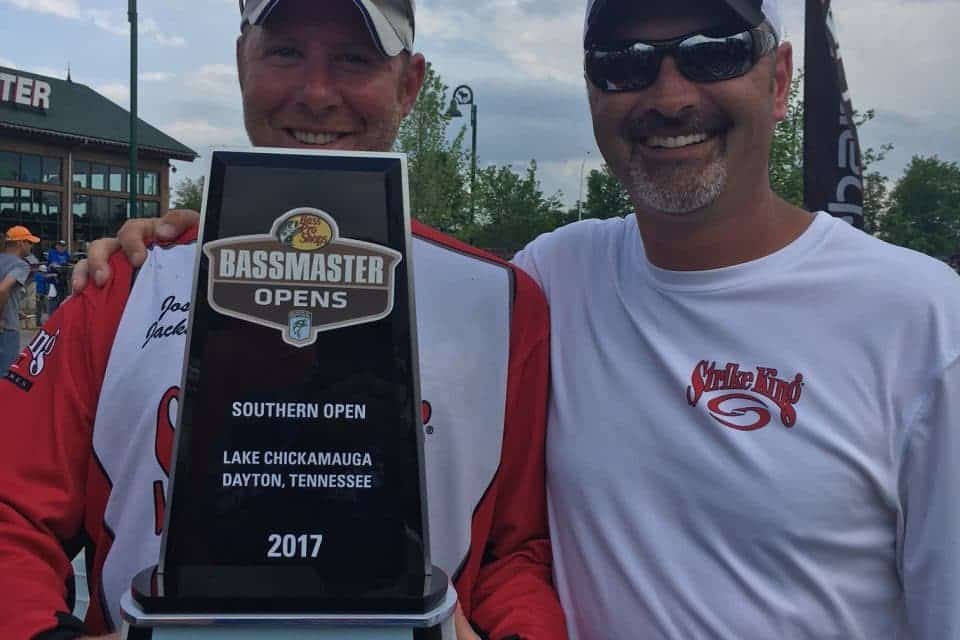 Story and Images courtesy of BASS Opens Pro Luke Estel, Josh Jackson's Travel Partner
To win on the Co angler side of a B.A.S.S. Open, the key is to draw three pros that are wanting to help their co anglers. Another factor, of course, is to be around fish. That's exactly what happened to Josh Jackson last weekend on Lake Chickamauga in Dayton Tennessee. Josh and I practiced every day in search of post spawn transition areas. We found several but only two of them had the right ingredients.
Day one Josh drew out with Louisiana angler Todd Murry. They fished shallow areas where post spawn fish were transitioning out into the main river. Josh felt comfortable with this type of fishing and caught his three bass limit that weighed a little over nine pounds putting him in 13th place after day one. On day two, as luck would have it, Josh drew myself and we went straight to our post spawn area. The previous day I caught 75 bass and weighed in 13 ½ pounds. My co angler caught three that weighed 15 ½ pounds. I knew we could catch a limit there fairly quick and Josh once again caught them. He had his limit in fifteen minutes. Throughout the day we boated over fifty bass. Josh did lose a five and a four and thought his chances of making the top twelve were over.
After the last co angler weighed in, Josh snuck into the 12th spot drawing Elite Series Pro, Justin Lucas.
The final day started out slow and by 11 o'clock neither had a fish in the box. Josh suggested they could try the post spawn are we had previously found. Once they arrived both started catching fish immediately. Josh boated three bass all weighing over five pounds.
At the weigh in Josh's three bass tipped the scales at 15 pounds, 14 ounces. He sat in the hot seat and watched all the co anglers weigh in until it was over. He won by a two pound margin taking home 1st place.
Josh's key bait all week was a ¾ ounce Strike King Swinging Football head tipped with a Blue Craw Rage Bug. Josh took home a Triton boat powered by a Mercury 115 four stroke engine.
---