This Classic, the 49th edition of bass fishing's most major event, will be special for many reasons.
---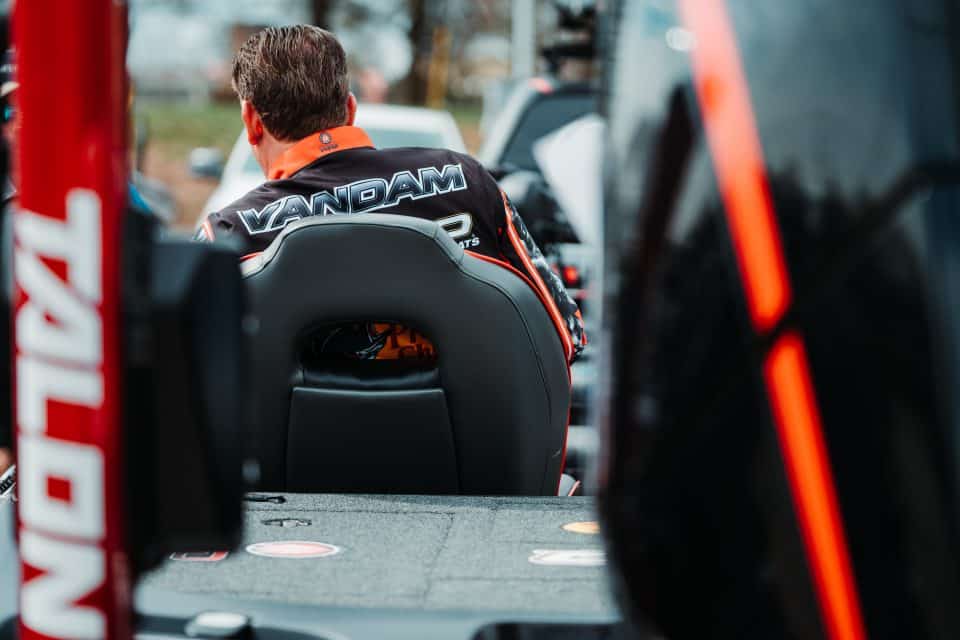 Vance McCullough
Photo Credit: Jacob Fine
For one, well, it is the Classic. That alone makes it special.
But this instalment marks the end of an era. It also marks the beginning of a new era that will give us new characters and new adventures, along with some of the legends we've grown to love – remember the Elite Series tourney on the St Johns River last month? Some guy named Clunn smashed almost 100 pounds.
But this week, right now, this is the end of something truly outstanding. When ESPN bought B.A.S.S. some years ago they wanted TV-friendly action. They made no secret that they wanted to showcase the personalities behind the consoles of those gleaming bass rockets that roster-tailed across some of America's greatest fisheries.. The lakes, too, became rock stars. Amistad, Falcon, Clear Lake, the entire TVA system, Okeechobee, the St Johns River have all thrilled us with eye-popping catches. And the personalities . . . Skeet Reese, Mike Iaconelli, Ish Monroe, Kevin VanDam, Gerald Swindle – fans fell in love with them.
To address the elephant in the room, 36 of the competitors in this year's Classic no longer compete on the Elite Series. They now ply their trade on the new Major League Fishing Bass Pro Tour. Therefore, unless any one of those guys wins this Classic and the right to defend as Champion next year, this will be the last Bassmaster Classic for those guys for the foreseeable future. A few of them are fishing the Bassmaster Opens in the hopes of qualifying for the Classic via that route, but there will, mathematically, be very few who can do that.
This is the last Bassmaster Classic of an era in our sport; the high point for a generation of pros that took it to a new level.
As such, it means more. To some anglers.
"You can feel it," said Swindle. "There's a certain number of guys here that know, and even within that group there are guys who haven't really accepted the weight of that – that they might not be back here – and there's a certain amount that have, so yeah, there's a big sense of urgency to win this one.
"This is the best of the best, the strongest field you can get so let's do it."
Ott Defoe said, "For two-thirds of the field, this is our last Classic in the foreseeable future so there is absolutely an added sense of urgency to be able to win one."
Iaconelli agrees that it would be special to win this Classic against his longtime peers, but he also notes that the guys who have nearly won yet never hoisted the trophy may have the most motivation this week. "The saving grace for me is for me is I've got (a Classic win). Would I love to win again? Absolutely, but I think some of the other guys may be even more motivated – or stressed, depending on how you look at it – the guys that haven't won yet."
One of 'the guys that haven't won yet', despite some strong showings, is Bobby Lane. "I don't know if this will be my last Classic or if I've got 5 more to fish. You never know. I am fishing the Opens (in an attempt to requalify) but I think everybody has that same mentality this week, like 'this is the one to win'. This might be some guys' absolute last Bassmaster Classic.
"I have been there, been close. I feel like I've let a couple slip away. It's only that one cast. And it's like it wasn't meant to be. I won the Open last year by 13 pounds. It was meant to be. I want to win a Classic like that but this body of water is going to be a tough challenge.
"But this one would mean more than the world, my brother and me both being here and I turned 45 last week so I'm not getting any younger but to win this one would definitely be a way to put the icing on the cake."
Brandon Palaniuk also fits under the heading of guys who have come close but not yet won a Classic. "I've really tried not to add any pressure by thinking about it being the last, because I don't know that it will be . . . the last. It could be, but it's too early to know what all is going on in the industry.
"But I've tried not to get caught up in that because you can put too much pressure on yourself and try to force things to happen instead of allowing your mind to be open to change. We're going to have a lot of change this week."
VanDam has a chance to win an unprecedented 5thClassic this week. Given the circumstances, is the experience here different? "You know, I thought it really would be, but it's not. I'm putting in the same effort as I do every year. Next year might be a whole lot different but right now I'm just focused on the moment, trying to come up with the best game plan, thinking about the weather, the same things I go through for any tournament."
2012 Classic Champ Chris Lane says this time around things are different, though not because he feels added pressure. "For me it's a lot more relaxed. When they call your name, your number in the morning, it's time to go try to win what's, probably, going to be my last Classic."
Lane paused, sighed and added, "For me it's a sense of closure, I think," his voice trailing off in almost a question mark and another pause before concluding, "This is the Bassmaster Classic. This is the biggest and the baddest of all the tournaments right now. To hoist that trophy and know that this will change your life . . .
"and all the sponsors that help you, that's why I want this event I want this for everybody that sponsors Chris Lane Fishing because they're the reason we're here."
In addition to the intensity that always accompanies the Classic as well as the extra dimension of urgency mentioned above, Defoe has the added pressure of being a home-standing angler. He puts it in proper perspective. "Winning the Classic last year at Hartwell would have meant just as much, professionally, but personally, this one would obviously mean a lot because I'm in front of my family and friends. But I want to win them all."
Wesley Strader is feeling the local pride. "It feels like a dream come true to be able to fish a Bassmaster Classic here on a body of water that I grew up fishing when I was a kid. It's like getting to play the Super Bowl in your high school stadium. That's what I equate it to."
As for tactics, this one is looks to be a straight forward prespawn power fishing derby. Flat-sided crankbaits will get plenty of play. Spinnerbaits and bladed jigs should show up big as well. A couple of guys were willing to divulge some details.
Andy Montgomery is high on Strike King's new Thunder Cricket. "It could be a player for sure. We got some rain and this lake can dirty-up really, really fast."
Palaniuk thinks everybody will have a Shad Rap or similar tied on.
VanDam predicts, "This going to be, predominantly, a crankbait tournament. There's no doubt that a majority of the guys are going to be power-fishing, There's going to be a lot of crankbaits, a lot of spinnerbaits and then, a lot of jigs. But with the water level being low, it really makes it conducive for fishing crankbaits.
Iaconelli agrees, "This, to me, does not set up to be a finesse, slow, light line, take-your-time tournament. This tournament is going to lend itself to power-fishing, covering a lot of water, fishing reaction baits. I think you're going to see some fireworks this week."
Swindle says, "You're going to see a lot of DT-6, Brats (referring to a couple of Rapala's most popular offerings), a lot of boys are going to be throwing hand-carved, flat-sided crankbaits – the Knoxville area is where a lot of those kind of lures come from so you'll see a lot of that."
The weather is supposed turn progressively colder with daytime highs in the 50's over the weekend and a light freeze at night. Some anglers doubt the cool down will affect these fish much. "It won't affect the ones that are already up there," says Montgomery, who has fished 4 national tournaments on these lakes, "but it may stop any more of them from coming."
Whether or not the weather affects the bite, boat pressure certainly will. This place fishes small and there will be competitors, spectators, and apparently, some locals may even try to help the pros catch all the fish.
That said, it may be hard to catch up on Saturday and Sunday. A solid start in Friday's opening round will be especially important.
VanDam says, "It's really going to be critical here to not have a bad day. You just can't. It's not the type of fishery that has a ton of big fish where you can catch a big one and come back. You're going to have to be consistent."
Strader thinks it will take around 50 pounds to win. That seems to be the consensus among the anglers. And he agrees that Day 1 might present the best chance to get headed in that direction. "This place doesn't hold up well to pressure. I think the first day is going to be the optimum because it's going to have the best weather conditions, more favorable for catching better bass."
Smallmouth will be a factor, maybe. They must measure 18 inches on these lakes and they have been elusive. They have shown up, incidentally, along with the largemouth when they've shown up at all. If anybody has figured out how to target smallmouth, specifically, they are keeping quiet about it. Strader thinks the water will be too dirty to do much of that anyway.
Swindle reminds us, "You can't win this tomorrow, but you can lose it. You've got to get to that 12-to-13-pound mark the first day to stay in the game. You don't have to lead it tomorrow, but you've got to have 12 or 13 pounds and then back it up on Saturday and Sunday.
"Tomorrow is a key day. Don't worry about who's winning it, look down the list. Everybody with over 12 pounds has a chance to win it."
Classic Coverage is brought to you by DD26 Fishing Mean Mounts and Mean Stops. There is no safer way to secure your outboard than with a Mean Mount. Check the out below.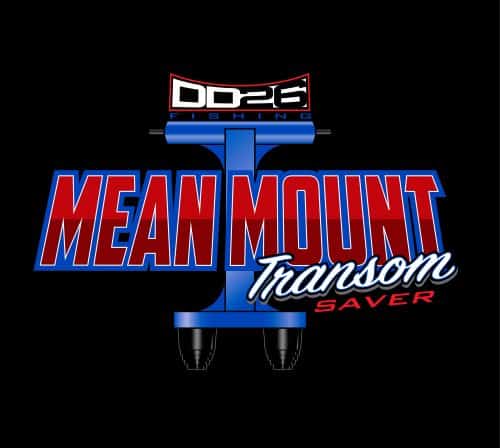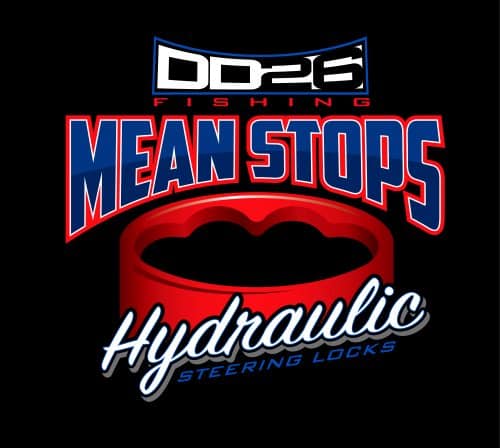 ---