T-H Marine "PRO"-Files – FLW Rookie – Justin Atkins
Posted On February 9, 2017
---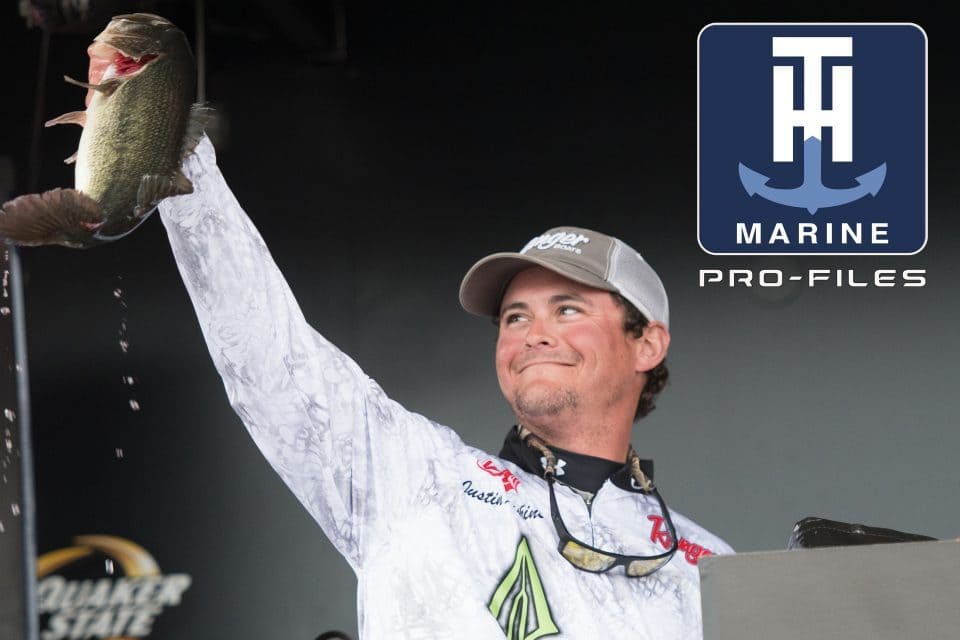 Guntersville Lake has greatly chagrinned Justin Atkins, as much as a 26-year-old can be chagrinned during his young tournament career.
So when the 2017 FLW Tour kicked off on the legendary Alabama fish factory just a couple of locks up the river from his home in Florence, Ala., Atkins was more apprehensive, than excited.
As have most young pros, Atkins has packed a lot of experience into his short years. He has enjoyed major success. He has also endured a lot of learning experiences.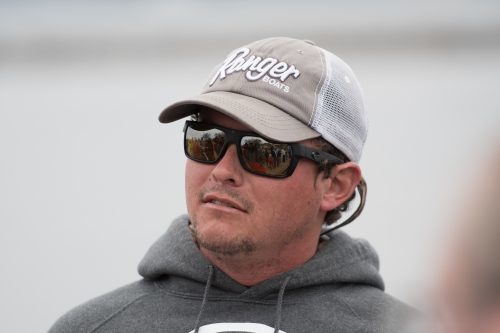 The FLW Tour rookie has spent enough time on the big Alabama lake to have been humbled – and then some. "I've had a lot of bad tournaments at Guntersville in February because it fishes a lot different from Pickwick and I didn't understand it," says the pro who now lives near Pickwick Lake. 'Even last year, I fished a big team trail event on Guntersville and caught 1 bass. I got smoked.
"I stayed another day, when I could have come home, and went back out there to try to learn the lake. It's been a long process of understanding grass fish; understanding how this river works because each lake is a little bit different. Wheeler is different from Guntersville and Guntersville is different from Pickwick so just being on a Tennessee River lake, it helps some on some, but it doesn't help on all."
His time on the lake helped enough for Atkins to place 9th in his FLW Tour debut. He fished eel grass and opted for a silent-running Rapala DT6 instead of the omnipresent rattling baits employed by others.
Atkins piled-up 61 pounds, 15 ounces over 4 days.
Of all the 2017 FLW Tour stops, "To be 100% honest with you, Guntersville is the one I was dreading the most," confessed Atkins. "That place is a monster. It's a big lake.  It can be hard to dial-down. I don't have a good track record there. Coming out of there with a Top 10 was a victory for me."
"That performance at Guntersville stems from a lot of hard work. I'm not going to say I expected – you don't ever expect it – but I put in a lot of time to have a good finish there and try to get a good start."
It was a good start for a young pro whose strength is shallow water fishing. While he moved to Florence in 2015, Atkins cut his teeth on the Tombigbee in Columbus, Miss. He looks forward to Tour stops in Florida and on the Mississippi River. "I enjoy Florida, I've never been there in March. I'm looking forward to the Mississippi River, going back to my roots, being a junk fisherman, throwing a frog, pitching a jig, throwing a spinnerbait. The Mississippi River is probably the one I'm looking forward to the most. I've never been there so that may be an ignorant statement for me to make, but I feel like that one will fit my style a lot."
The only thing that doesn't fit the young pros style is tidewater. That makes the Potomac River a wildcard for him.
His experience in the collegiate ranks helped him. But by the time Atkins fished for the Mississippi State University team he had already matured beyond most fellow collegians.
"I won the Bassmaster Weekend Series National Championship as a Co-Angler in 2009. That next year I wasn't sure what I wanted do about a (college) major and where I wanted to go to school so I just worked and fished some Everstarts, which are the Costa series now, and some BFL's."
A lifelong Alabama Crimson Tide football fan, Atkins now pulls for the MSU Bulldogs. "I really enjoyed Starkville and the whole Mississippi State experience. I am very much a diehard Bulldog fan now. I still have my connections to Tuscaloosa. I sat in Bryant Denny Stadium 200 days of my life. Eleven games out of the year I want Alabama to win, but I can't root against my school."
While not married, Atkins has a steady date. Her name is Tessa and, judging from on-line pictures, she's a good luck charm in the deer hunting woods. Is she 'the one'? "She tells me she is," laughed Atkins.
He was 19 when he won the national title but Atkins says his journey to the Tour level has been a couple of decades in the making.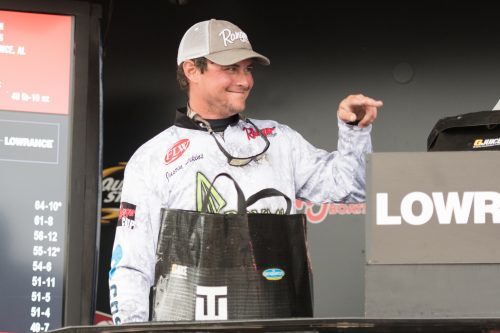 "When I was 7 or 8 years old my dad would start taking me to 4 or 5 team tournaments a year. We fished every weekend, but he was starting to get me geared-up for tournament fishing. By the time I was 11 or 12 we were fishing 15, 20 tournaments a year around the house. It's something I've just always done.
"I fished as a co-angler, when I was 16, on the BFL trails. I guess I was 19 when I fished as a boater for the first time. I fished the BFL's as a boater but I had a friend who wanted to fish the Weekend Series as a boater so he paid my entry fees and I signed up with him – that's why I ended up fishing as a co-angler in the Weekend Series the year I won the national championship. But since 2009 I've fished as a boater in the BFL's and the Costa Series for 2 years and then I fished college stuff and BFL's for 2 years.
"What really got me started fishing the Tour was I took a job with Hummin' Bird, actually, Lake Master, doing surveying for them. I worked 20 days at a time, or whatever the trip is, and if I don't want to work for 40 days, I don't. Then I can go right back and work another 20 – just whatever. My schedule is real flexible. It allows me the time off and the funds needed to be able to travel and fish.
"I had a little money saved up and worked some things around to get enough money to get the year started and not have to be too concerned about it so when they released that schedule, not going to the same lakes over again, I felt like it was a good year to be a rookie, to try to get a start on it."
The Top 10 finish last weekend padded his bank account as well as his resume. "That relieves any financial pressure I had left on me to finish the season."
And, having quieted his own concerns about that first tourney on Guntersville, Atkins is ready for what comes next. "I'm pleased with the start to the season. I'm clear-headed now. I know that I can do it."
---