"Sweet Home Alabama" – Why the "Bama" Boys are so Dang Good!
Drivers traveling to Alabama are greeted by a sign at the state line that reads, "Welcome to Sweet Home Alabama." There is great meaning behind the sign and the reference to the Lynyrd Skynyrd song Sweet Home Alabama. This song has long been the anthem of many Alabamians.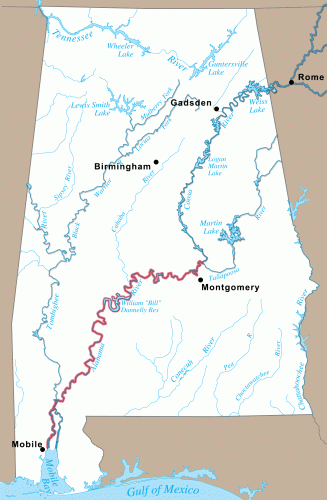 Numerous people travel to the state for various reasons, and in recent years anglers have moved to Alabama to sharpen their fishing skills on some of the best lakes in the country. Consequently, they are now learning what some of the home-grown anglers have known for years… Alabama is home to some really sweet fishing.
The major tournament trails are stacked with great anglers. Many of this year's strong rookie class in both the Elites Series and FLW Tour have honed their skills in Alabama. Three of the top four anglers in Bassmaster Rookie of the Year (ROY) standings have Alabama listed as their home state.  The Elite Series ROY Dustin Connell along with FLW ROY Bradley Dortch both are Alabama natives.
Nineteen anglers in the Elite series have Alabama listed as their home state, more than any other state in the field. Last year's Bassmaster Classic Champion, Jordan Lee is from Alabama. The 2017 FLW Cup Champion, Justin Atkins lists Alabama as his home.
This brings to question why is Alabama sweet home to so many anglers?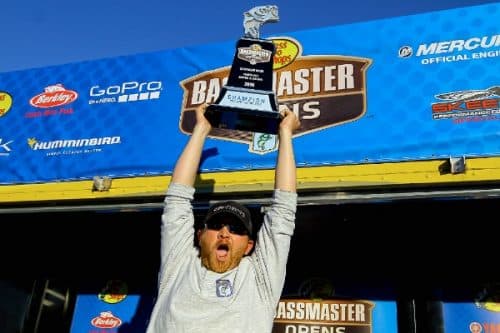 Kay Donaldson, Program Director of the Alabama Bass Tournament Trail (ABT), which hosts tournaments all over the state, says the key to good fishing is "Alabama has very mineral rich resources" like the Tennessee River, the Alabama River and the Coosa River chain.  The Tennessee River supplies North Alabama with 4 amazing lakes: Guntersville, Wheeler, Wilson and Pickwick. The Alabama River is an additional resource that runs just north of Montgomery south and empties into the Mobile Delta. The Coosa River system is well-known for its spotted bass fishing.  "Our lakes are well managed." The Department of Conservation, Tennessee Valley Authority and other organizations conduct numerous studies to look at the quality of the fishery which helps set creel limits to be satisfactory to what the lakes can produce. "Overall we have a lot of people interested in the health of the lakes."
Elite Rookie Jessie Wiggins from Cullman, Alabama says the fishing in Alabama is just so diverse between the Coosa River, the Tennessee River and the highland impoundments such as Smith Lake. Jessie has fished all his life. Fishing is a big deal in Alabama. "That's what we do on the weekends and we can fish year-round." Bass fishing is so competitive in Alabama. Alabama is home to a lot of great anglers "you grow up and have to whack them from a young age if you want to win." One of the keys to Wiggins success is spending as much time fishing as he can on all the lakes in Alabama. He and his brother, Jordan, won the 2016 ABT North Angler of the Year. Fishing the ABT opened Wiggins' eyes to other lakes in Alabama like the Tennessee River, Neely Henry, Wise Lake and Logan Martin.  To be competitive in Alabama "you have to do different things; you can't just throw the same bait the whole time.  My main focus since I fished my first tournament at five years old was to win. I realize you can't win every time you go out, but every time out I want to win. I put just as much pressure on myself at the Thursday night jack pot tournament at Smith Lake as I do on the Elite Series events."
This brings another question to mind… Does Alabama help you prepare to fish at the next Level?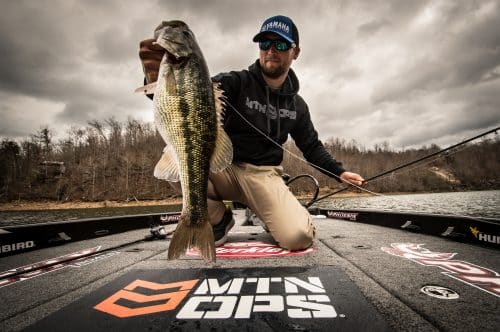 Many current pros have moved from other areas of the country to Alabama. Being centrally located in the southeast was one of the reasons former FLW and Current Elite Pro, Justin Lucas chose to move to Alabama from northern California in 2010. The fishing reminded him of what it was like in northern California. "In a couple hours' drive you have many different types of fisheries." Another factor for Lucas were rivers with current that pulled water every day like the Tennessee River. Lucas knew it was important to learn how to fish these waters in order to be more successful as a fisherman.  Living in Alabama has helped him be closer to the tournaments and has given him more opportunities to be with family instead of having to drive all the way back to California.
Anglers wanting to be successful at the next level must learn to adjust to challenging lakes and conditions. Alabama waters offer anglers varying opportunities from learning to read electronics to locate deep underwater structure in lakes that were flooded in the 1900's and 1950's to fishing shallow stump flats. At the same time, anglers have to learn how fish react to generation schedules and why they hang out in eel grass, hydrilla and millfold.  "You can sit in one spot at Pickwick at any given time and catch a 30lb catfish, a 6lb smallmouth, a 7lb largemouth and a bunch of brim within 25 casts. It's kind of like being a baseball player; you are not going to get any better if you don't practice. There is no other place where someone can drive within two hours and be more diversified than the state of Alabama" said Donaldson.
When you fish a tournament in Alabama there is one guy on each lake who is the best angler on that particular lake every time you fish. "You're competing against the best in the Southeast," Donaldson said. This helps anglers who fish in Alabama move on to the next level because not only do they gain tournament experience, but they gain confidence fishing against some of the best.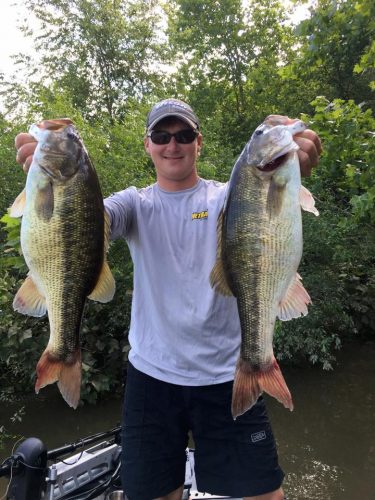 Dustin Connell, Elite Series rookie from Clanton, Alabama, not only won the 2017 ROY but also won the Elite Series event at Ross Barnett in his rookie season. He says, "Alabama fishermen have a variety of places they can go and learn." Connell who lives just twelve miles from Lake Mitchell and Lake Jordan and really close to the Alabama River says, "I can go and fish any technique I want just twelve miles from my house." The guys who have spent time fishing in Alabama "have learned a lot and every place they go they probably have seen that kind of water before."
Connell says he's been fishing all over the Southeast and none of those are like Saturday mornings in Alabama. On any given Saturday morning in Alabama "a gas station near a lake is filled with boats" gassing up for a day on the lake; "it doesn't matter what city you're in, every station near a lake is filled up. It's just what we do."
FLW Tour rookie and 2017 FLW Cup Champion Justin Atkins, has also been tournament fishing since he was a kid in Mississippi. He fished through the college ranks, Costa Series and now calls Florence, Alabama his home.  Atkins believes when it comes to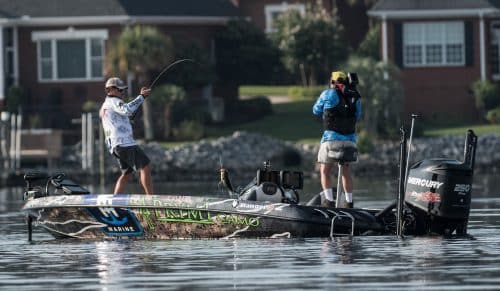 fishing style "Alabama has every availability to do whatever you may do anywhere else in the world. Guys in Alabama are more dialed because of that." Shallow water river fishing at the Coosa and pitching docks to deep ledge current fishing on the Tennessee River helped him learn how to find and catch more fish and move to the next level because he was more prepared.
Bradley Dortch the 2017 FLW ROY, who grew up in South Alabama says, "Alabama fishing is so good." Dortch grew up fishing tidal river systems and traveling from his home in Atmore to fish Lake Martin for deep spotted bass. One of his favorite lakes is Lay Lake because the different options it offers: "in one lake you can fish grass, swim a jig, crankbait, top water, brush piles, flip docks or fish the main river coming out of Logan Martin. Dortch said fishing in Alabama has helped him prepare for the next level because "I can pick up a drop shot, spoon in 30-40 feet of water, and I'm just as comfortable in 2 feet of water."
Bass fishing continues to be great in Alabama. The latest 2016 BAIT Report* (which summarizes the results of 14,778 tournaments in Alabama) states the average bass weight caught has increased by 8% over last year.  Harris, Pickwick, Wilson, Eufaula, and Guntersville were the top five big bass lakes in Alabama according to the report.
If you are looking to hone your fishing skills or just have a good time out on the water, Alabama should be on your list to visit. The lakes are home to some of the best fishing in the country, and the weather offers more time for you to get out on the water and maybe even consider making Alabama your home.
http://www.outdooralabama.com/bass-fishing-quality-bait-reports