Stone And Ashley Take Home 9K In Fishers Of Men Sc Low Country Event. Anders Brothers Clinch Aoy.
---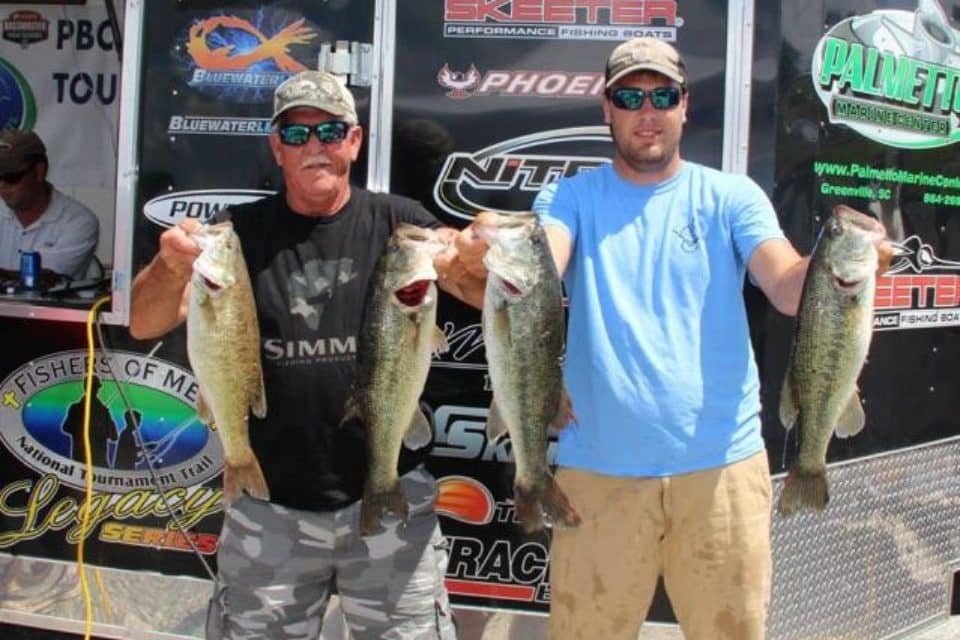 The Fishers of Men South Carolina Low Country had their final regular season event over the weekend. Congrats to the Anders Brothers on taking home the regular season points race and Angler of the Year Title, earning them a birth in the National Championship.
The Hartwell event results are below.
Our winners took home 9000.00 with the 2K bonus from Palmetto Boat Center.  They even left $ on the table with the power pole bonus they could have had as well as the First Flight money which would have put them on the over 10k mark for a local 85 boat event.  Not a bad payday.  The rest of our top five are below, congrats to all:
1st Ben Stone and Danny Ashley———–19.88lbs and took home $9000.00
2nd Heath Olgesby and Cain Waller——–18.38lbs and took home $2,175.00
3rd Chad Griffin and Jason McClendon—-15.86lbs and took home $1405.00
4th Tom Cloer and Michael Brewer———15.84lbs and took home $1172.00
5th Neal Shade and Michael Miller———15.83lbs and took home $382.00
All the results are posted now as well as some pictures.  All of the pictures can be seen at our facebook page.  Also guys if you want to continue to see this type of payout please buy 6 raffle tickets for the 30 days of guns at a bare minimum.  If we see every team sale 60 we would be pushing a 10K guarantee for first but that all boils down to our trail owners, YOU.  Do a little kingdom work it may be your family member that shows up to go fishing and meets Jesus.
---