Seaguar – Winners Since Day One
---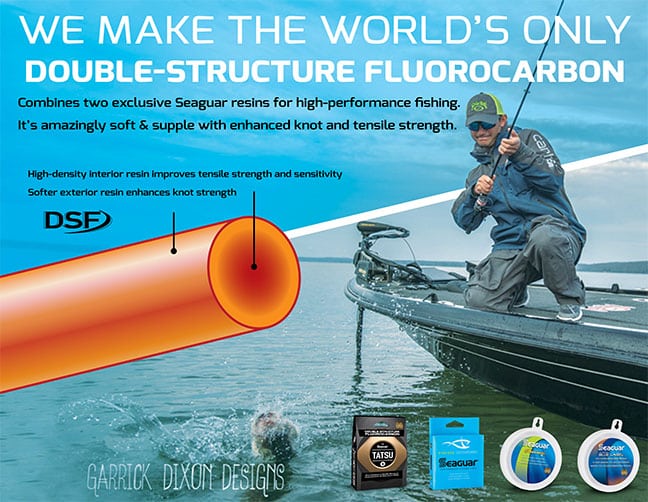 New York, NY (July 12, 2017) – At no time will the words "nothing to see here; go on about your business" have any less meaning then when strolling by booth #986 at ICAST 2017.
The significance of that curtained cubical within the walls of the Orange County Convention Center in Orlando, Florida, July 12 through 14, 2017? That's where the fine folks at Seaguar — the brand all other lines strive to be — will be presenting the very wares that have made their name synonymous with "the highest-quality fishing lines ever made".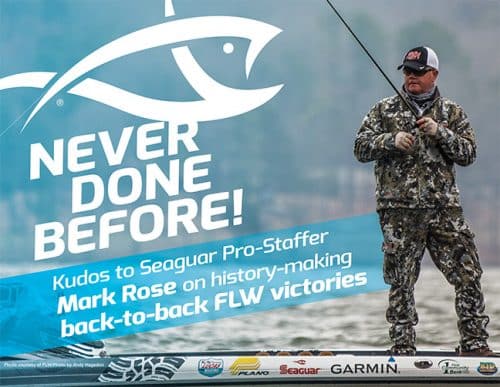 If you're familiar with Seaguar, then you know the alternative expression isn't anything new. They were the first to bring fluorocarbon line to angler's reels, back in 1971. And since then, names like Flippin' Fluoro, Tatsu, AbrazX and InvizX, as well a plethora of other superior fluoro main lines and leaders have been created since the original spool of Red Label hit the market place.
What many may not realize is Seaguar takes just as much pride in producing the strongest, most fishable monofilament and braided lines, as well. Stop by and chat about Flippin' Braid, Smackdown and Threadlock braids. After that, check out Senshi and Rippin' Premium Monofilament. You'll be impressed with every line Seaguar constructs.
Something else to tête-à-tête about? How 'bout the fact that Seaguar is still the only manufacturer to make their own fluorocarbon from beginning to end. No, really… from the first substance to the final stage, Seaguar is the one.
"There's so much Seaguar does differently that helps our products perform better on the water," says Brian Evans, assistant marketing manager for Seaguar.
---