School Of The Year Title On The Line In Cabela's Collegiate Bass Championship On Pickwick Lake
---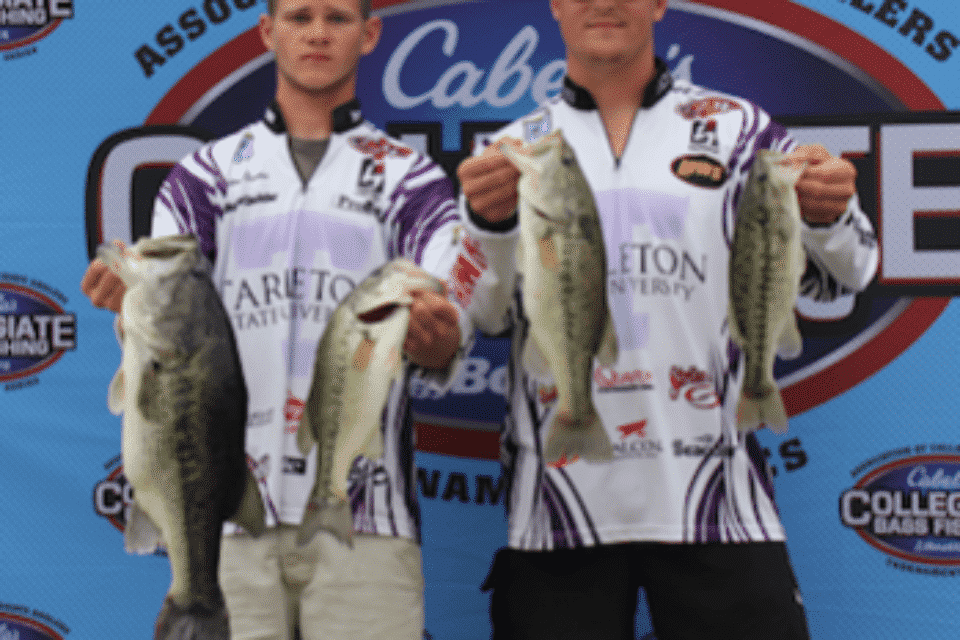 The Cabelas/BoatUS Collegiate Bass Fishing Championship on Pickwick Lake next week will be make or break time for college teams vying for the Cabela's School of the Year title.
The 10th anniversary championship, the fourth and final Cabela's Collegiate Bass tournament for the current season, is a double-points tournament, said assistant tournament director Cody Levy.
"The School of the Year is the biggest title you can win in college fishing," Levy said. "It's basically a title for schools to go for throughout the whole year. It determines who has the best collegiate bass team over, not just one event, but on top of the leader board over many events."
Levy explained that college fishing organizations can send two teams each and the points earned in a tournament by both teams count. With more than 150 teams entered in the tournament at Pickwick a high finish could vault a team from down in the standings into contention for the title.
"Right now the University of North Alabama is leading the points and they won the title last year, so they are very hungry to win it again," Levy said. "However, they have some really stiff competition from other schools looking to win the title, too."
Levy said a major aim of the tournament's organizers is to "take care of the college anglers and make sure they have everything they need so they feel like there are fishing just like they were in the pros."
As the longest running college fishing event, the BoatUS Collegiate Bass Fishing Championship Presented by Cabela's is celebrating its 10th Anniversary by giving away over $30,000 in cash and prizes throughout the week-long event, in addition to numerous other prizes, products and more, totaling over $120,000.
Anglers will be competing for thousands of dollars in contingency money as well as big payouts all the way down to 26th place, from $5,000 for first place down to $200 cash and a $50 Cabela's gift card for 26th place.
In addition, every team coming to the event will get a $50 travel gift card courtesy of BoatUS as well as a $25 Cabela's gift card for every angler.
As part of the event support, a variety of meals are provided starting Tuesday night during the Yamaha Angler Appreciation Night, a banquet meal on Wednesday night courtesy of BoatUS, breakfast and lunch provided by Sqwincher, and weigh in meals provided by Cabela's and Costa after each day of fishing.
"The anglers are pretty excited to be heading back to Pickwick. Some have experienced it before and they know it is one of the hottest lakes in the country for ledge fishing and for big smallmouth and largemouth bass," Levy said.
Cabela's/BoatUS Collegiate Bass Fishing Series
May 20-22, 2015
Pickwick Lake
McFarland Park
Call Anthony Wright at 501-317-7281
www.collegiatebasschampionship.com
---