Pro Fisherman Jay Brainard Guiding on Mille Lacs between 2018 Events
Posted On December 30, 2017
---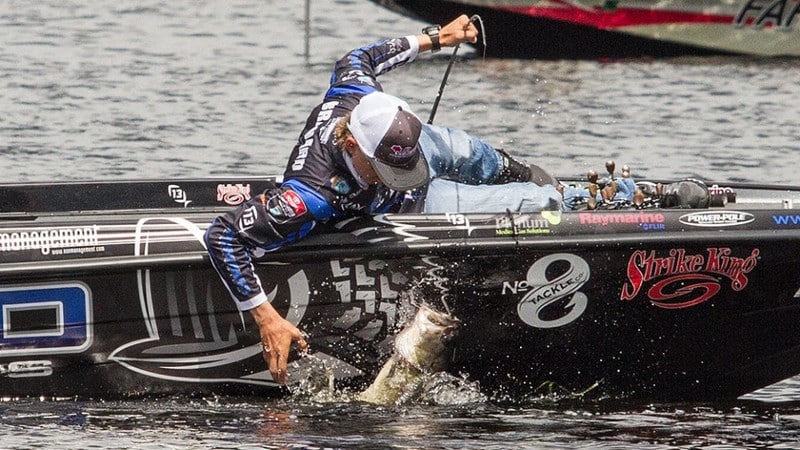 Photo courtesy Jaybrainardfishing.com
Isle, MN- Bassmaster pro Jay Brainard has announced that he will be guiding between tournaments on Lake Mille Lacs during the 2018 season. Jay guided on Grand Lake O' the Cherokees for 3 years before having quick success during his rookie year on the Bassmaster Opens in 2015. He placed second during his first event on Ross Barnett Reservoir and went on to win the Central Opens Angler of the Year points with a 40th place finish on Fort Gibson and 10th place finish on Table Rock. Jay then fished the Bassmaster Elite Series until his son was born in April of 2017. Shortly after he moved his family to Mille Lacs and began guiding for a local resort.
Lake Mille Lacs was ranked the #1 lake in the United States by Bassmaster Magazine in 2017. The lake is well known for its trophy walleye fishing but has been a well kept secret among smallmouth anglers. Smallmouth in the 4- to 6- pound range are common as seen during the 2016 and 2017 Bassmaster AOY Championships.
July and August of 2017 Jay said his clients were catching 20 to 40 fish with 5 fish limits over 20 pounds on most trips. That limit included personal best catches 75% of his trips. Jay said, "This lake is crazy, there are times when it's actually hard to catch a smallmouth under three and three-quarter pounds. I said I would never guide again when I qualified for the Elites but this place changed my mind. Mille Lacs is pretty special, I will guide here as long as I have the time."
Jay also expressed his intentions of conserving the resource on Mille Lacs saying, "I've been all over the country and never seen a population of giant smallmouth like there is here. It's a resource that we have to protect for future generations. I definitely want to see my son experience this".
For more information about fishing with Jay visit www.jaybrainardfishing.com.
---