Piedmont Bass Classics Summer Trail Results – Jul 14, 2012 – Jordan Lake
---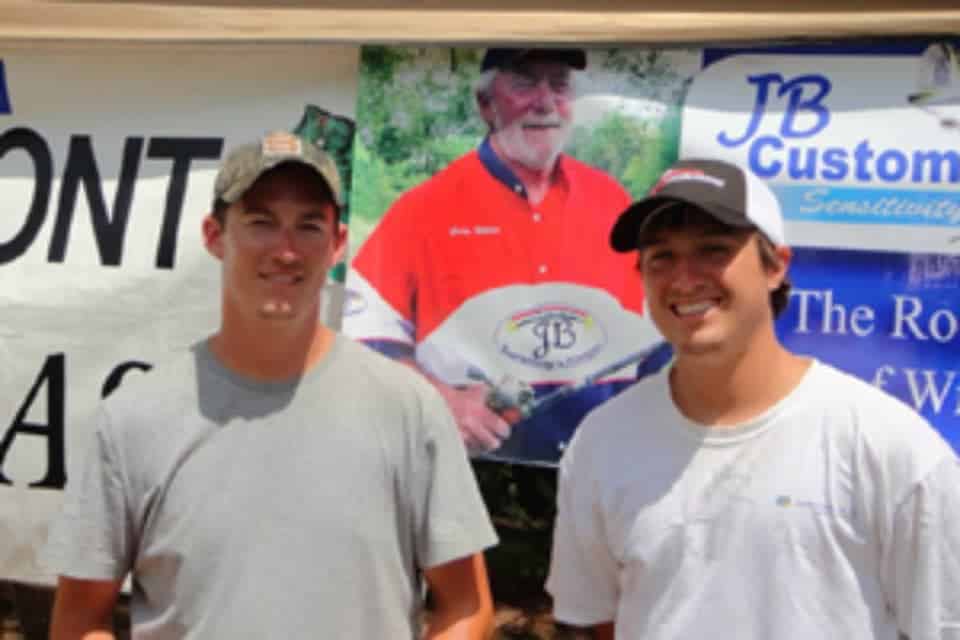 29 teams showed up at Jordan Lake for the 2nd qualifying tournament of the 2012 JB Custom Rods~Piedmont
Bass Classics $5,000 Summer Bass Tournament Trail. It turned out to be a pretty nice day! 74 degrees in the
morning with light winds, fog & cloud cover, then close to 90 in the pm with sunshine & light winds.
Chris Wood & Tyler Faggart brought in the winning bag weighing 19.76 lbs. which included the 2nd place big
fish weighing 6.55 lbs. They had a winning a total of $1,008!
82 fish were weighed in for a nice total weight of 251 pounds. Most fish were caught in 6 to 15 feet of water on
plastic worms and crankbaits for the most part. Water temps were around 83 degrees.
I want to thank all the anglers that participated and that support this trail.
Our next Summer Trail tournament will be at Falls Lake out of Ledge Rock Wildlife Ramp,
Saturday, July 21st.
All the information on our  summer tournaments can be found at:
http://www.piedmontbassclassics.com/2012STMainPage.html
Now here are the full results:
1st Place: Chris Wood & Tyler Faggart of Wake Forest & Julian…5 bass…19.76 lbs…$840
2nd Place: Mike Hodge & Tim Wall of Clayton…5 bass…19.47 lbs…$500
3rd Place: Doug Stallings & T.J. Althaus of Stem & Durham…5 bass…17.81 lbs…$360
4th Place: Jason Suggs & Britt O'Quinn of Fayetteville…5 bass…17.42 lbs…$280
5th Place: Ken Wall & Ben Cannon of Asheboro & Apex…5 bass…16.58 lbs…$220
6th Place: Scott Smith & Tony Woodard of Apex & Four Oaks…5 bass…16.20 lbs…$120
1st Place Big Fish..3rd Place Team above: 6.75 lbs…$392
2nd Place Big Fish..1st Place Team above: 6.55 lbs…$168
1st Place TWT..2nd Place Team above: 19.47 lbs…$350
2nd Place TWT..4th Place Team above: 17.42 lbs…$150
For more tournament information contact:
Phil McCarson~Tournament Director     919-471-1571…….919-971-5042
www.piedmontbassclassics.com  or email me at: [email protected]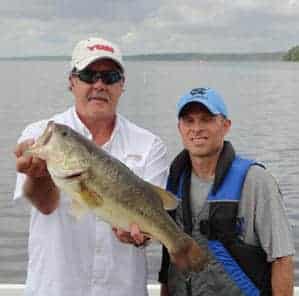 Doug Stallings & T.J. Althaus caught the Big Fish at 6.75 lbs
---