Opens Pro Patrick Pierce Can Walk Again, Won't Be Able to Fish for Months
---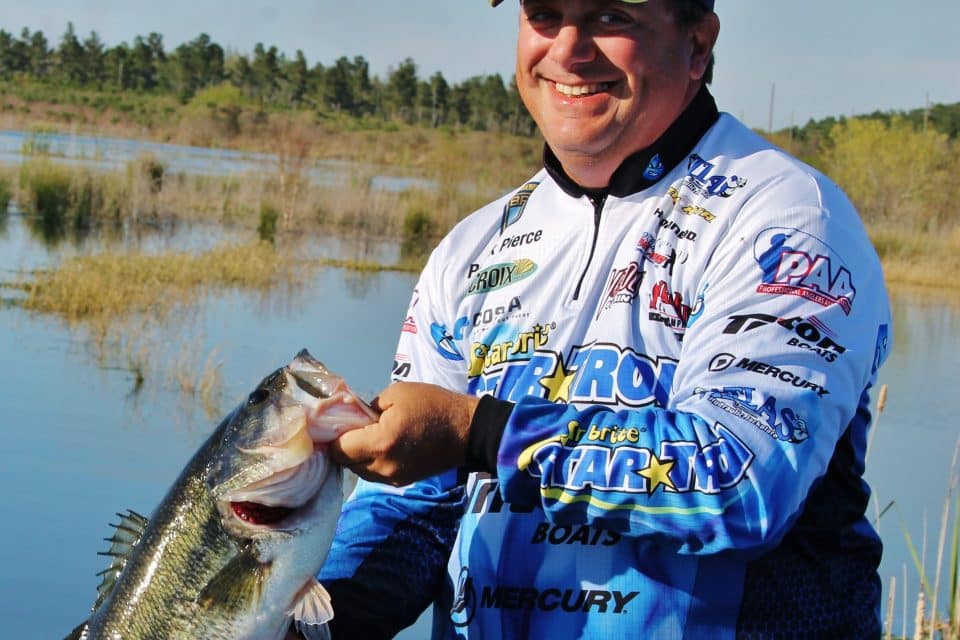 As the pros fished the Bassmaster Northern Open on New York's Lake Oneida this weekend one veteran angler was missing from the action.
Patrick Pierce was recently hospitalized for emergency back surgery.
"I was playing soccer, we were kicking goals and stuff and I was moving around ok but the next day I was getting my boat ready to go to Oneida,
I removed a couple of 75-pound batteries and set them off to the side.
I didn't really feel bad when I went to bed but when I woke up I couldn't move. I was in so much pain."
One of the disks in Pierce's back was putting pressure on a nerve. "Without surgery, there was a risk that I could have lost use of my leg.," said Pierce.
Two old lessons highlighted by Pierce's experience: persistence pays, and behind every good man is a good woman.
"They said it would be weeks before I could be seen but (wife) Lara called and said 'no, y'all need to look at the MRI'.
The next day I was seen and the next day after that I had the surgery."
The procedure went well and Pierce was soon home. But as for soccer and bass fishing:
"I can walk now but the doctor says, 'no fishing for 3-to-4 months'. And I won't be playing any soccer any time soon," chuckled Pierce.
"My foot still feels numb and I'm stumping my toes when I walk, but the feeling will come back over the next couple of weeks or a month."
He enjoys support and understanding from those in the fishing industry. "B.A.S.S. worked with me on the entry fee. And all of my sponsors understand and they are behind me.
"Now I'm just looking forward to a full recovery in time to get out on the St Johns River and enjoy that fall schooling bite."
---