No Regrets
Posted On November 7, 2016
---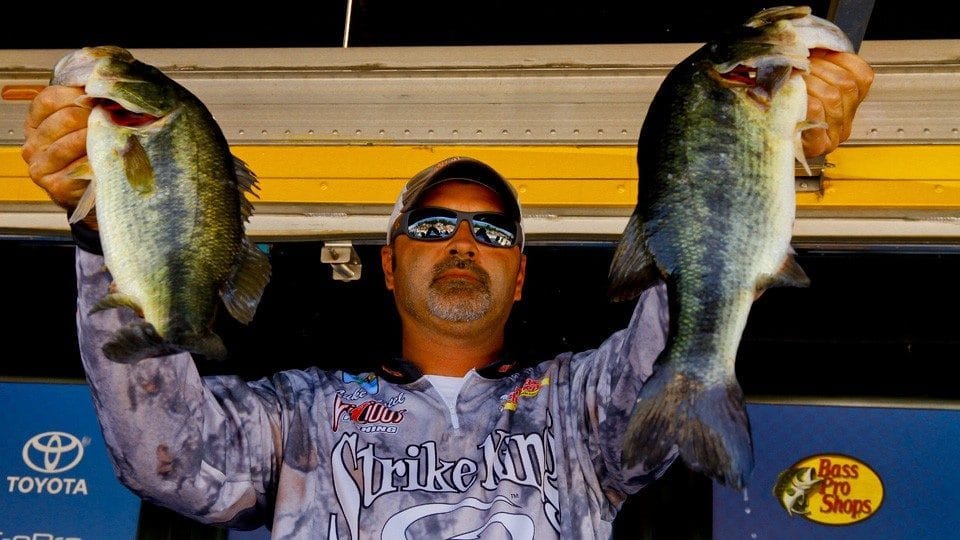 BASS Opens Pro – Luke Estel
I went into the 2016 B.A.S.S. Central Opens with high hopes. My obvious goal was to make the Bassmaster Classic. That did not happen but I was pleased with my performance. Here is a little run down of each event and how it unfolded.
Arkansas River- My practice was sub-par until the final day when I located some fish in Spaniard Creek. After the third nice keeper I caught, I decided to cut the hook off of my Strike King Swim Jig. They were crushing it. I had more than a dozen vicious strikes in less than an hour. I started there on day one and filled my limit by noon and quit fishing by one. Day 2 I went back to the same area and only boated two keepers. My co angler caught a six pound fish behind me so I knew all I needed was another twelve pound limit to make the final day. I only lost one fish and boat traffic definitely hurt the area but I would not have changed what I was doing. I just didn't get the bites. I ended the event in 66th place. Three more bites and I make the cut.
Red River- Practice again was very tough with a bite here and there. I found the " Gator Hole" where to my surprise no one was fishing. I milked the area for all that it was worth catching two four pound fish and a three pound fish in there. Every fish came off a Strike King Rage Bug I only lost one fish that did not affect the outcome. Again, I wouldn't have done it any different. I ended up in 6th place which is my best finish ever in a B.A.S.S. event in which I am very proud of.
Atchafalaya Basin- Practice was ok with a day here and there going well. The bite was tough but I knew I could catch 10 to 14 pounds. I started in my best area in Flat Lake and fished all eight of my spots throughout the day only to yield five small keepers that weighed six pounds. Day two I went to my back up area where I punched a one ounce Tour Grad Tungsten weight using a watermelon-red Strike King Rage Bug and caught twelve pounds. Again, I wouldn't have changed my decision making. They just didn't bite for me on day one. I ended the event in 60th place.
Overall I finished 20th out of the entire division. A lot of great things have happened throughout these three events. First, my wife got to watch me weigh in on day three at the Red River. Probably top five coolest moments in my life, I purchased a new boat, I met a lot of great people and drew out with great co anglers. I helped my day two co angler on the Atchafalaya Basin make the day three cut. He finished third. I got more exposure on bassmaster.com than I ever have thanks to photographers Ronnie Moore and James Overstreet. I traveled to and from each event with three different guys, all of whom are great friends.
In all, it was a great year. I am looking forward to next year fishing the Southern Opens and high hopes in winning my first ever B.A.S.S. event and going to the Bassmaster Classic.
Thanks to all of the great people and companies that have stood beside me. Strike King Lure Company, Natural Gear, Vicious Fishing, Ardent, Mustad, Tony Chacheres, PLP Battery, and Cycle Connection.
---