Murphy & McCall Win CATT Hartwell Fall Final
Posted On December 21, 2012
---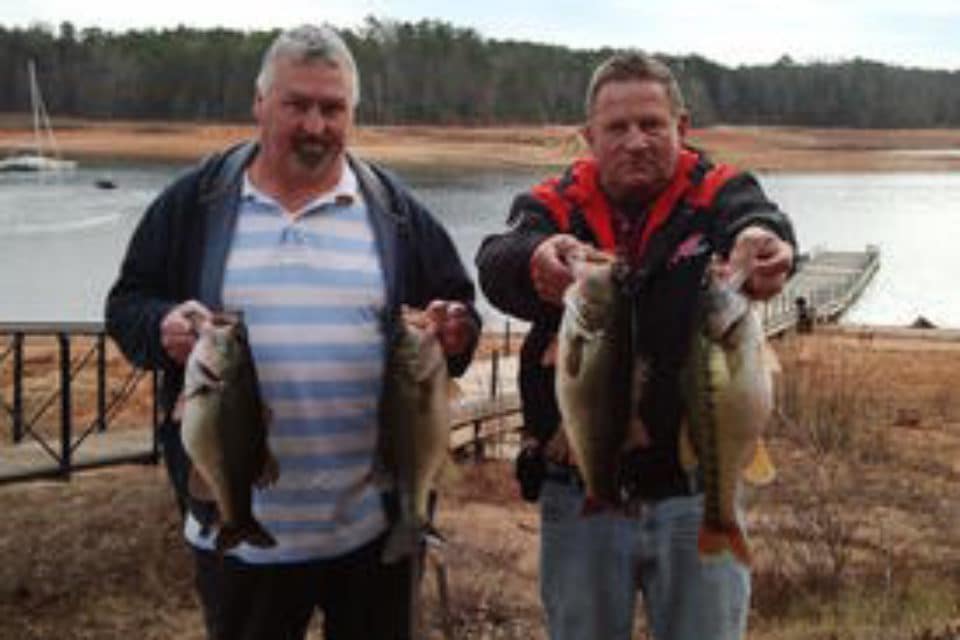 We've added Buckeye Lures to the 2013 CATT sponsorship team! They join a great group of sponsors so check em out!    
www.buckeyelures.com
    April 27th is a date to save as CATT will be on hand to run the 2013 Buckeye Lures Lake Murray Open at Dreher Island State Park! More info coming.
We wrapped up the 1st ever edition of the CATT Trail held on Lake Hartwell and it turned out very good! We averaged 20 teams and paid back almost $10,000.00. Check out the Spring CATT schedules and we hope to see you in 2013. Check under CATT Upstate and you can view the 2013 Spring schedule.Charles Murphy and John McCall certainly are glad the CATT trail visited Lake Hartwell this Fall as they brought in 5 bass that tipped the scales at 20 lbs 3 ozs. They took 1st place and the BONUS $ for a grand total of $2,260.00!
Jim Sanders and Amy Tupper also had a very good day of fishing with 5 bass weighing 19 lbs 11 ozs. They collected $1,000.00.
Derrick Bridges and Bo Hill claimed 3rd  with a limit weighing 16 lbs 5 ozs and also weighed in the 1st BF at 6 lbs 10 ozs. They took home $533.00.
David Whyte and Bobby Gaston received $57.00 for their 2nd Place BF that weighed 5 lbs 5 ozs.
We will kickoff the 2013 Spring SC Upstate trail on Lake Keowee January 29 and follow up with the rest of the SC Upstate qualifiers on Hartwell. Hope to see you and I will be at the Greenville Boat Show so drop by!
Brett Collins
Carolina Anglers Team Trail LLC
---