Marathon Man to Fish for 24 Hours Straight with Goal of Raising $25,000 for Fishing for Life's "Next-Gen" Program
Posted On September 10, 2018
---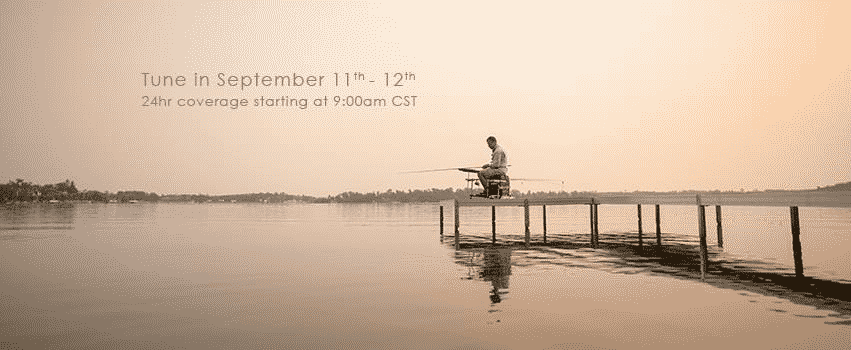 Event to take place September 11, 2018 at Giant Goose Ranch in Peoria, Illinois
RACINE, Wis., Sept. 7, 2018 –
 On September 11, 2018, "Marathon Man" Jeff Kolodzinski will once again attempt to catch more fish than any other person in the world in a 24-hour period while raising money for the
Fishing for Life
"Next-Gen"
program, benefitting families of those who have served the country.
Kolodzinski set the mark in August 2011 for most fish caught in a 24-hour period with an entry of 2,143 fish in the Guinness Book of World Records, which still stands today. Over his numerous attempts to break the record, Kolodzinski has continued to raise awareness and money for the cause and the sport of fishing. This year, beginning at 9am Central Standard Time on September 11, Kolodzinski will begin his battle to beat the record at the Giant Goose Ranch in Canton, Illinois. The event will last a full 24 hours, with the final buzzer sounding at 9am Central Standard Time on September 12. The endeavor will be broadcast, in its entirety, live online and on the Marathon Man Facebook page.
Kolodzinski has represented the United States seven times in the World Championships of Freshwater Fishing and has worked in the fishing industry for his entire professional career, which has exposed him to the healing value of time on the water.
"My true passion has always been to introduce people – especially families – to the sport of fishing,"  said Kolodzinski. "Living out that passion has lead me to partner with 'Fishing For Life' in support of their many programs that serve families through the language of fishing. Their Next-Gen program finds mentors for children of families in need. A special focus within the program serves families of our Veterans who have lost loved ones serving our nation. The intersection of these components inspires me to do something especially meaningful to help them."
The venue for the Marathon's Man 2018 undertaking is the Giant Goose Ranch, a family-focused recreation facility offering activities like camping, kayaking, and fishing.
Beyond the Marathon Man's attempt to break the record, viewers will get the opportunity to learn about fishing techniques and see new gear and equipment from some of the fishing industry's most prolific brands. Dozens of companies have contributed prizes that will be awarded throughout the 24-hour period.
People interested in contributing can donate through the GoFundMe page or learn more by checking out the Marathon Man Facebook page.
---