Jamie Hartman to step away from remainder of 2018 Elite Series Season
---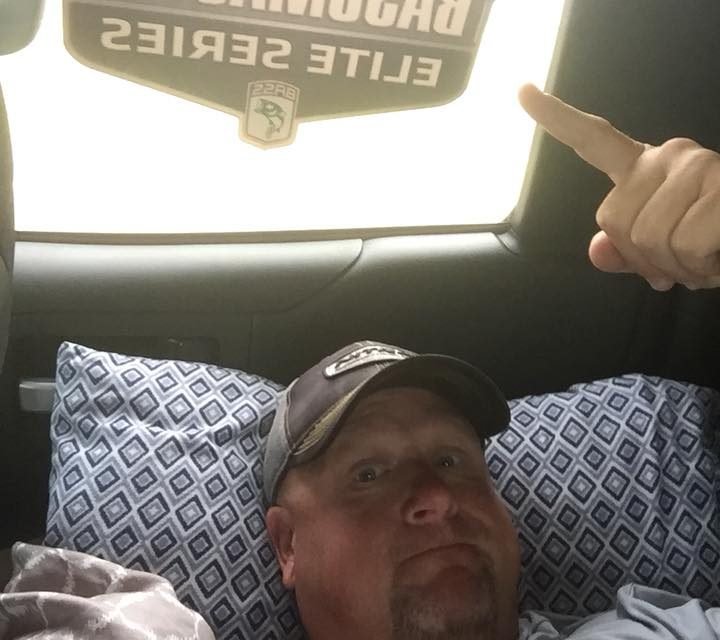 AC Editor
Due to severe Sciatic Nerve pain that hospitalized Jamie Hartman earlier this week. In a recent announcement in his Facebook Page, He left the following post.
"Over the course of this Season I have experienced Sciatic pain that made me question if I was going to be able to go out and do my job. Somehow I was able to push through those tournaments at that level of pain and compete. This time, unfortunately and with every bone in my body I hate to say I can't bear it. I left the ER and commuted to Wisconsin. I attempted to practice in hopes if I got in the boat I would be able to figure it out and push through the pain, but it only became worse. I can't continue and I need to go home and seek further medical attention so that I will be able to compete in the future.
I am so thankful to have been able to participate in The Bassmaster Classic this year and compete in more than half of the Elite Series events. I appreciate BASS for allowing me to focus on my health and working with me through this situation.
I truly appreciate all of the support from my Sponsors, friends and family. I can't do this without you. Seeing your messages, texts, calls and being able to meet you is something I always look forward to. Above all of that, knowing that I have you supporting me is always a blessing I count.
This is one of – if not the most hardest decision I have had to make in my life, but I need to take this time now to get better so that I can come back next year and continue to do so for seasons to come. Competing at the highest level of Professional Fishing in the world is an honor that I am still humbled by til this day. Thank you."
Stay tuned for more to come and please keep Jamie in your prayers.
---