IMPROVE YOUR FLIPPING AND PITCHING GAME
---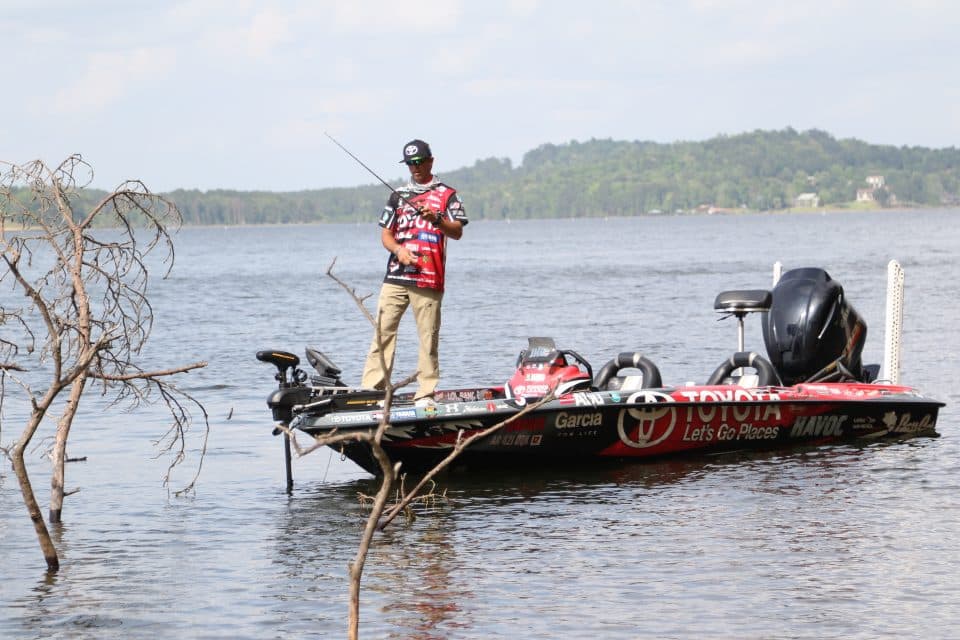 By David A. Brown
It's as grassroots, heartland, traditional as bass fishing gets; flipping and pitching baits into cover with hopes of feeling something heavy clamped to the end of our line. No doubt, these techniques annually account for high percentage of the bass caught in non-offshore scenarios, but are you making the most of your opportunities?
For an insightful analysis, let's look at these pointers from top-tier pros who make their living with a rod and reel.
Ambidextrous Approach: Toledo Bend guide Darold Gleason suggest learning to flip/pitch with right handed reels. Many anglers will present a bait with their right hand and then quickly pass the reel to their left hand to begin working/retrieving the bait.    The problem here is that the potential for immediate bites can create awkward moments and lost opportunities.
Gleason foregoes the crossover movement by flipping/pitching with a righthand reel held in his left hand. It's a cheaper option than buying righthand and lefthand reels, but more than that he points out that the ability to hit targets from any angle and quickly respond to his bites made this a skill worth developing.
"I know some people do that because it takes pressure off their arm and that's fine; but for me, it helps me be more efficient," Gleason said. "When I flip in, I'm immediately ready."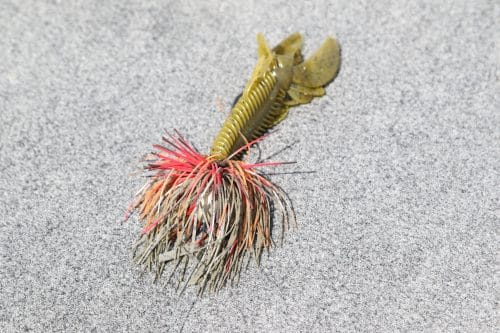 Skirting the Issue:FLW Tour pro Joe Holland uses punch skirts for more than escorting baits through cover. He'll often stack two or three skirts over a creature bait, trim the lower skirt(s) shorter for more bristly action. When the bait's falling, the fish see the outer skirt color, which is typically a natural color like green pumpkin or brown. But when the bait hits bottom and that top skirt falls forward, the sudden flash of a brighter (orange, red, etc.) skirt flaring outward often triggers aggressive bites.
That Sinking Feeling:Two-time Bassmaster Classic champion Jordan Lee has a couple of rules for Texas rig weights: First peg the sinker with a bobber stop for a clean, accurate cast. Second, you won't always need a big punch weight, but Lee warns against leaning too far in the opposite direction.
"I like a 5/16- to 3/8-ounce weight for most of my flipping," he said. "That helps me be really efficient. If you go too light on your weight, it's too hard to make an accurate cast."
A Little to the Left:Bassmaster Elite Series pro Mike Iaconelli helped VMC design the Ike Approved hook series, which features a 3-degree offset for the flipping models. The benefit, he says, is a better hook-up percentage and better penetration, particularly with heavy-duty techniques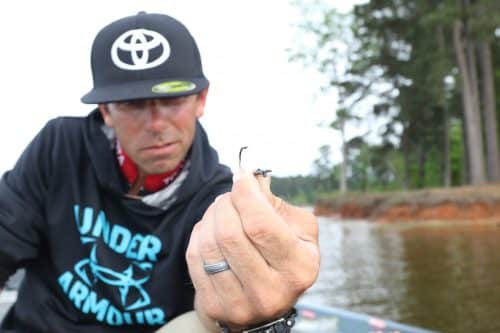 like punching mats or flipping wood.
"You're talking about heavy weights and heavy line, so when you set the hook, if that point is directly in-line with the eye, a lot of times, that big tungsten weight will blow your bait straight out of the fish's mouth and you'll never have a connection point," Iaconelli said.
Prior to his VMC line, Iaconelli would grip the entire top edge of his hook and apply brief intervals of pressure to ease the hook into an offset form. You don't want to bend the point or the barb, so use the entire surface of the hook when creating the offset.
Total Coverage:Do bass have their chase-it-down aggressive moments? Sure they do, but a lot more of their life follows the bring-it-to-me mode. Apply that to shallow bushes and flipping legend Denny Brauer's keen on hitting all sides of the cover whenever possible. Basically, if he can get his boat around it, or at least angled for a backside presentation, he'll paint the base of that cover until he either catches a fish or determines no one's home.
Mind the balance between covering water to find fish and the amount of time you invest in each laydown or bush. However, when you encounter a really sweet spot — something with lots of structure, good depth, maybe some additional cover like vines or blow-in grass — give it more than a few flips before moving onward.
Consider how light and shadows create little hidey holes for fish. That bass may literally be two feet from where your bait falls, but if it's outside the safe zone, no dice. Take time to hit all the angles and watch your catch rates increase.
TACKLE TALK
Let's conclude with a few tips on tackle considerations.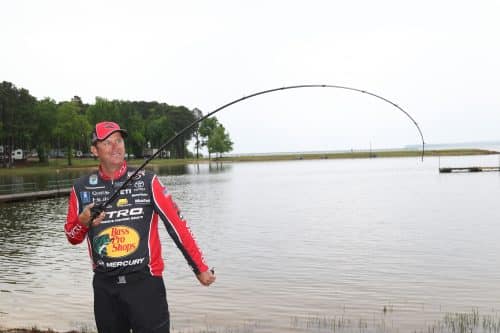 Rod:Stout flipping sticks that feel more like broom handles have their place, but Elite pro Kevin VanDam says that's not always the case.
"A lot of people like to flip with braided line and when you do, you need to use a rod that has more parabolic bend and has a softer tip," he said. "Once you set the hook on a fish, because there's no tension, you won't tear a big hole in the fish's mouth when it's coming in."
Reel:Noting the importance of proper wrist rotation for effective pitching presentations, Elite pro Gerald Swindle favors the smaller, lighter profile of Quantum's Smoke baitcaster. The diminutive form, he says, fits better in his hand; a truth that means less fatigue and better control.
Line:Brauer helped Seaguar develop its Flippin Fluorocarbon and Flippin Braid because he knows there's a time and place for both. Cover is Brauer's main consideration, so he'll in muddy water or matted vegetation, he knows he can get away with braid. In clear water and lighter cover, fluoro's the way to go.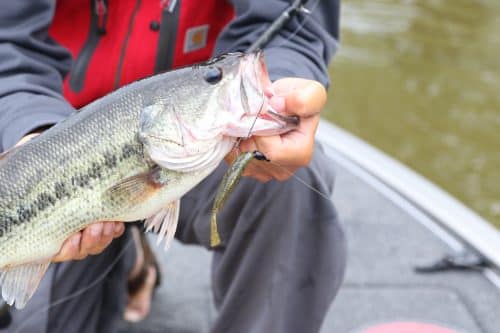 Also, when fish are pressured, the stealth element of fluorocarbon line can earn you a few more bites. Furthermore, VanDam believes the fish can feel the braid because it displaces water differently than fluorocarbon.
Consider also that fluorocarbon is less likely to pinch down into a tight spot in woody cover than the thin-diameter braid. You might have to sacrifice a little of the strength and sensitivity your braid provides, but most are okay with as tradeoff that yields more bites.
If braid's your comfort zone, lessen the intrusion by darkening the last 6 feet or so with a black permanent marker. Gary Klein splits the tip of his marker with a razor blade and run his line between the sections for even marking.
Clearly, there's more to this game than slinging baits back and forth. But when everyone's using the same general techniques, the ones who excel are the ones who master the specifics.
---