How Lee Topped the Leaderboard & Lake Conroe
---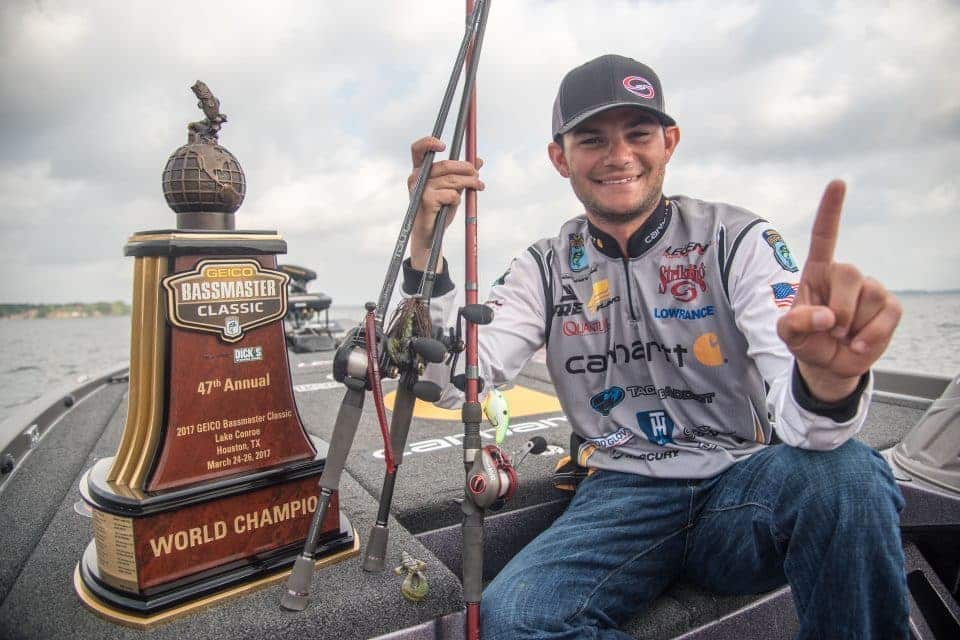 Special From Strike King Lure Company – Photo Credit Garrick Dixon
Houston, TX. (Mar. 26, 2017) – When the dust cleared at Minute Maid Park in downtown Houston, Texas, Strike King and BASS Elite Series Pro Jordan Lee had been crowned the champion of the 47th Bassmaster Classic. After a stellar final day in which the 3rd year Elite Series pro caught 5 bass weighing 27 lbs. 4 oz. to cap off a three-day winning total of 56 lbs. 10 oz., Lee bested the second-place finisher, Steve Kennedy, by a pound and a half. He mounted a comeback of epic proportions and catapulted from 37th place after day one to win the World Championship of bass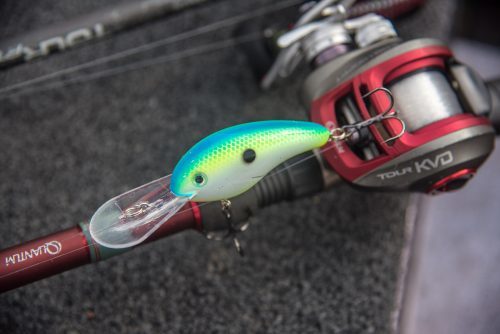 fishing on the strength of a select few Strike King lures.
"Day one was tough for me as the results showed. I only weighed 3 fish. My day two was the turning point though. I put four of the bites that I was looking for in the boat. I caught a couple big ones on an 8" plum Bull Worm. Then I caught a 7.7 pounder on a Citrus Shad 5XD that anchored my bag" said Lee, who was competing in his third Classic. "On day three, I caught every fish that I weighed on a ½ oz. football jig that I paired with two Rage Tail baits as trailers. The Rage Craw is my go-to, favorite jig trailer and I used it in the Summer Craw color to catch two of my five on the final day. The other three came on the same jig with a Green Pumpkin Space Monkey on the back. That's a deal that we do at home on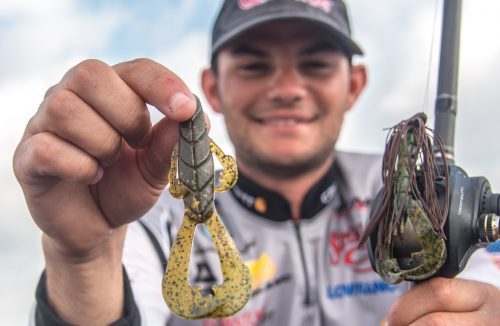 Guntersville. The big shape and profile on the back of a jig adds a lot more bulk and that seems to attract bigger bites," Jordan added.
"This is a dream come true for me. To come back and win after a tough start kind of makes it even sweeter. I just kept telling myself that I had the right tools and I was around the right kind of fish. I just had to do my part. And this time, it all worked out."
For more information on these or other Strike King products, please visit www.strikeking.com or your preferred fishing tackle retailer.
---