"Hero to Zero" ~ Team Tournament Blog
---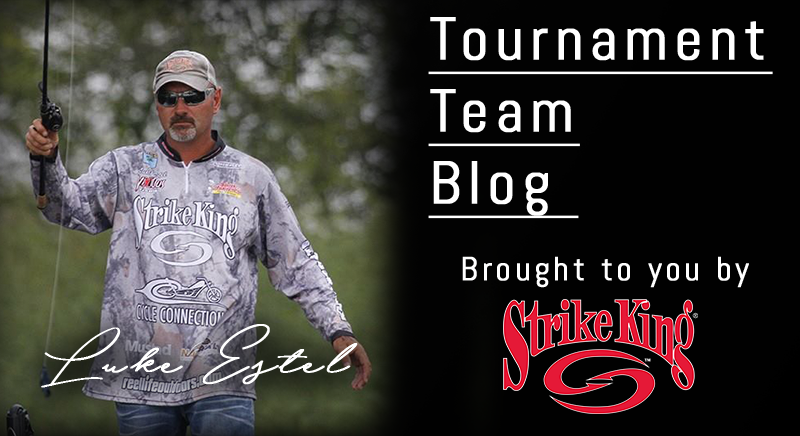 Luke Estel
Exactly one year ago I was sitting in my garage staring at the boat my partner and I had just won. It was surreal. There are no words to describe how it feels when you win the biggest team tournament of the year. Everything went right. From the decision making to the massive fish catches, we could do no wrong.
Today I sit in my same garage staring into space wondering how I missed the mark. We practiced hard and came up empty. I still don't know what or how it happened but it did.
The Anglers Choice Team Classic held on Lake Guntersville is the one tournament I look most forward to. The lake itself also holds a special place in my heart due to the fact I have been there so many times and dream of living there in the near future. I have friends there that are like family to me so going to this lake is like going to my local lake. I am expected to do well and I place a lot of pressure on myself to do so.
This year the lake was high and flood waters had ravaged the Tennessee River Chain. The gates on every body of water along the Tennessee were all wide open. Guntersville was pulling 200,000 CFM and it was like trying to fish the Mississippi River.  From what we gathered in practice, the bass were holing in current breaks. The problem was that we could only catch one fish per spot. Our game plan was to run a bunch of spots and catch one off of each place and then move. Except I know how Gville is and there is always a group of big fish somewhere and when someone finds them, they will load the boat quick.
Well, we never found that magic spot. We caught fifteen pounds the first day and went looking for the mother load the second day and never came across it. Our good friends, Marc Sheffer and Kevin Reynolds did find "the spot" and camped on it for two days. They caught twenty eight pounds the first day and twenty three pounds the second day to take home first place. Fishing a current break with a grass flat behind it, they stroked them using rattle traps and chatterbaits. That makes it two years in a row that thetrophy has come back to Southern Illinois. Gongrats guys.
Mark Menendez once told me that the tournaments you think you will win are the ones you fail, and the tournaments you don't expect to do well are the ones that you shine in. Those are wise words from a man who has seen and done it all. Maybe next year Chopper and I can redeem ourselves. I am alrady looking forward to next year.
---