Hackney Whacks 'em For Big Bassfest Win On Lake Texoma!
---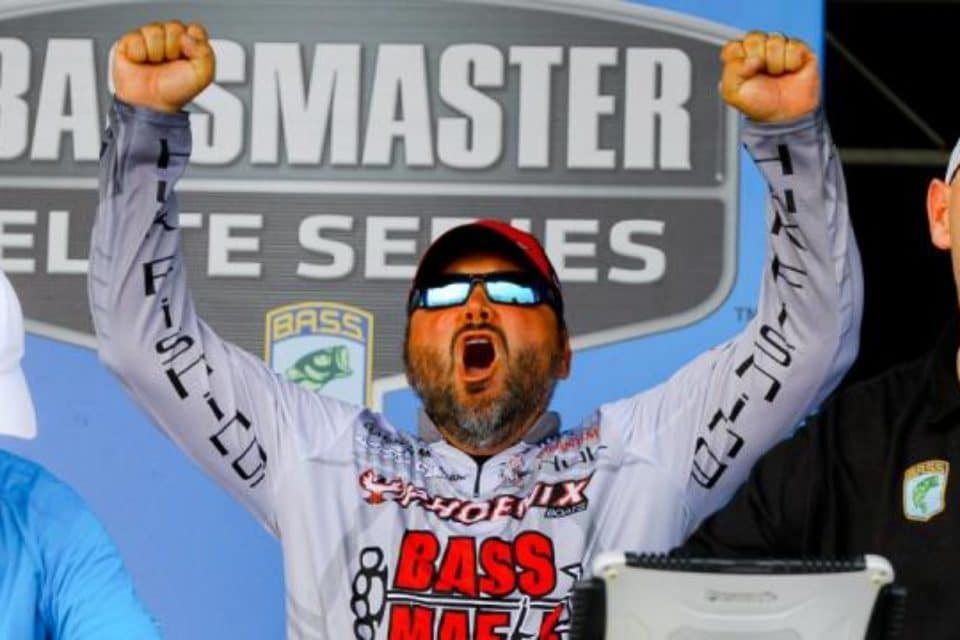 On a cloudy final day with water levels continuing to drop and visibility improving, there was a solid topwater bite on Lake Texoma. Greg Hackney stuck with the big jig that had gotten him to Championship Sunday and closed-out the win at BASSFest 2016.
Meanwhile, Brandon Card had a career day with over 21 pounds – far and away the heaviest sack of the day – so Hackney had to bring his 'A' game to to take the blue trophy.
It was a classic battle as Card capitalized on the topwater action with a Yo-Zuri 3DB Pencil and Hackney countered with his Strike King jig. What a contest!
In the process, Hack maintains his command over the Bassmaster Angler of the Year race.
Hackney had 17-15 today for a week-long total weight of 66-2.
Card had the day's big bass at 5-3 and a total weight of 64-3 – good enough for the runner-up spot.
Gerald Swindle hung near the top of the leaderboard all week and settled into 3rd when the last bass had been weighed. His total weight was 60-6.
Chad Morgenthaler quietly assumed 4th place with 57-9.
Ott DeFoe was 5th with 56-11.
Casey Ashley dropped to 6th with 3 fish that weighed a little over 4 pounds. His total was 56-8.
Rick Clunn continues to have a solid season. He finished in 7th with 56-3. Clunn looked comfortable tossing a spinnerbait today. If he qualifies for the 2017 Bassmaster Classic on Lake Conroe . . .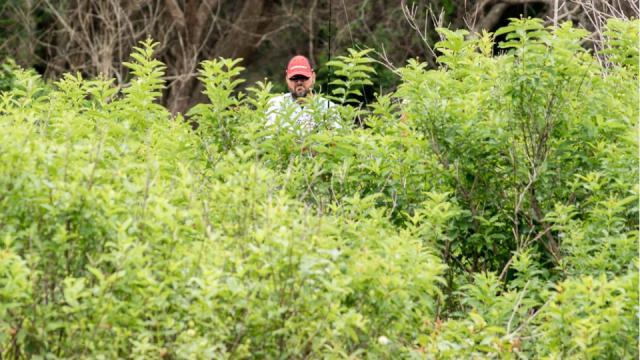 Hackney attacked the flooded bushes of Lake Texoma this week. photo by Steve Bowman/B.A.S.S.
Brandon Card made a charge on the strength of today's topwater bite. photos by Bassmaster Marshall Steven Caldwell
We'll share the official press release and final standings from B.A.S.S. when they become available.
---