The Flw Cup €" A Grinders Game – Opinions On The Top 6
---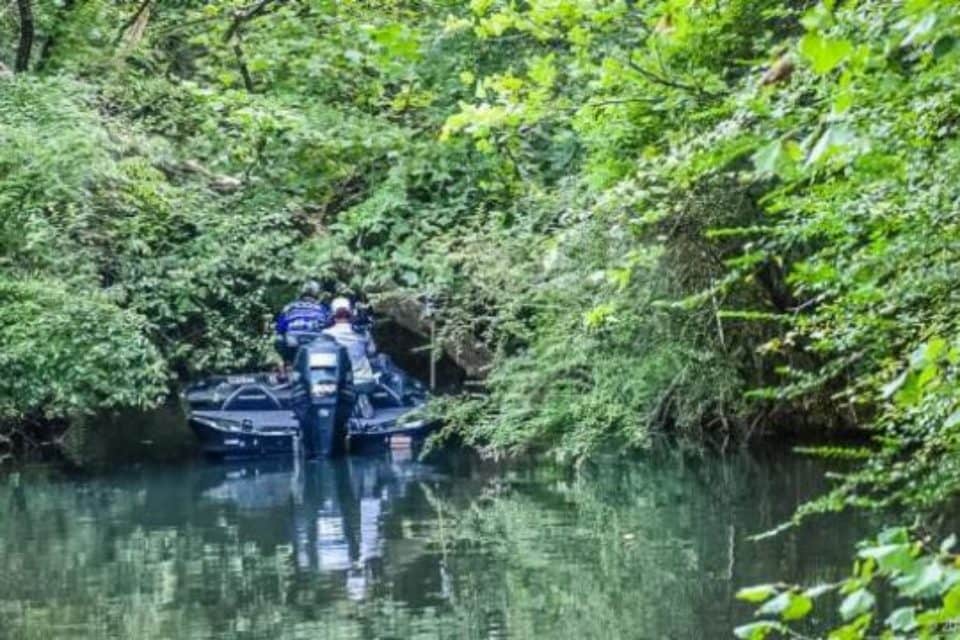 If you go back and look at the guys who qualified for Sundays final round of ten, you will see something interesting.
 Of those 10, You have a Canadian who was the FLW Rookie of the Year, You have a Dude from Indiana who's won this whole deal before. A recent All-American from Missourri who was there representing ALL of us weekend warriors along with his buddy from Mississippi and the remaining guys are all from the South.
 Grinders.
 The Top 6.
 Mark Rose – One of the best deep water fisherman I know. Trust me. I have spent hours in the boat with this man and have fished off-shore. If he can find them out there and make them bite….. well the outcome may have been different. He didn't, he scrambled, went shallow and he went to grinding and he worked his way up to a respectable 6th place finish.
 Jeremy Lawyer – I don't know much about this dude other than he is nice, personable and flat out on a roll. He won the recent BFL All-American and rode in here on a wave of confidence and didn't let these other "Pro's" slow him down one bit. He went fishing and on the last day made a BIG jump into the top 5 and pretty nice little payday to boot.
 Bryan Thrift – The fastest grinder on the water. This dude goes and goes and goes and flat out catches them. When Byran is on a roll and burning gas you can bet he will be a factor and flying by the seat of his pants at times. At that pace there is a good chance he will run into a school of them but this week while his weights were up and down he continued to move his way to the top, he just came up a little short.
 Todd Auten – Quiet, Laid back, reserved. Outside of the occasional smile, I never saw his facial expressions change. At take-off on day 4 I had that feeling If the weather and the fish set-up right he would be a factor. He ground out 3 fish on the final day and would he have had a limit, well John Cox would have been sweating it a little more.
 Michael Neal – Michael is one of those guys who will be around this game for a long time to come and one of those that I firmly feel will hoist that FLW Cup one day down the road. He adapted to the conditions each day and continued to not give-up on his areas or the fish that he knew lived there. A grinder, heck it was a grind for our camera guy to sit and watch him. No wasted casts, no worries, He just went fishing and grinding.
 John Cox – FLW Cup Champ. – What can you say about a dude in a 20' aluminum boat with a 200 hp Mercury behind him and NO DEPTH FINDER on the bow. I'm pretty sure the one on the console is just for GPS purposes. Dudes a hammer.  Build his one rods, minimal sponsors, he just goes fishing, makes runs at the AOY each year and does the shallow water game better than just about anyone else out there.
Remember my previous story on day 1 about that "Hair raising feeling?" Well,  when I walked out to the docks on the morning of Day 1 of the Cup I noticed off to my right a stretch of boat slips that was empty except for one boat, John Cox's MHX and Mud Hole Tackle wrapped Crestliner.
I tend to notice these little things and thought to myself that's interssting, but I don't know John very well other than they call him the "Tin Man" and for good reason, plus he's a damn good stick. So I kept that in the back of my mind and watched as he was just ready to go fishing while the hustle and bustle and dock talk on the other end of the docks was taking place.
My sneaking suspicion that morning was he had a plan and I was right. John went to grinding where he likes to go, straight up a creek as far as he wanted to go and he led with 16.11 after day 1. Another 15.10 on day 2 gave him a 7 pound lead and he just fought and fought and grinded his way to the win. Wire-to-wire mind you in extremely skinny water.
"I don't know if my spot is "The Spot", Cox told us on the morning of day 3 or if "I'm just fishing really well, Either way that area is where I will start until something tells me otherwise."
Congratulations John, You'll make one hell of a Champ.
---