Fishing 'phenomenal' For Gator Division Bfl On Lake Okeechobee
Posted On January 3, 2013
---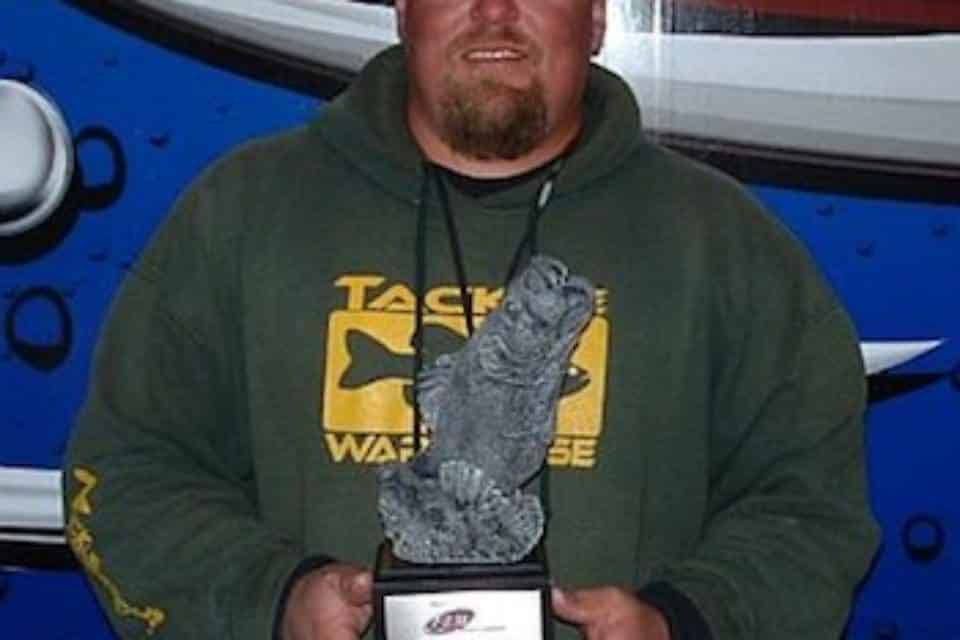 Dan Blanchard won the Boater Division last Jan on Okeechobee. Photo courtesy FLW Outdoors.
The 2013 Walmart Bass Fishing League 2013 season kicks off Saturday with a full field in the Gator Division BFL opening on Lake Okeechobee out of Roland and Mary Ann Martin's Marina.
"This is the first BFL of the year and I have a full field of 200 boats already," said tournament director Leroy Hensley, who noted that he kicked off the Gator Division schedule last year with a full field also. "That is a great start for the year."
Hensley said the entry is helped by Southeast EverStart season opener the following Saturday on Okeechobee.
"I usually get a few of those guys who come and fish the BFL to get in a little more practice – and maybe win a little money," he said.
Those 200 boats are going to find great fishing, Hensley said. The water level is at just over 15 feet, and that means there is water everywhere, giving both the fisherman and the bass access to almost anywhere on the lake. Warmer weather, light winds and healthy vegetation have recently created ideal conditions for catching large numbers of bass.
Anglers are expected to throw everything from jigs and creature-style baits to reaction-type baits, swimbaits and topwater baits during the tournament.
"Okeechobee is absolutely on fire. In the last week or so they have been pulling out some 9- and 10-pounders. It's absolutely phenomenal what's gong on down there," he said. I think it will take 30-plus pounds to win Saturday – and that is strong."
Hensley said his personal prediction is that 32 pounds will win – "but that is just a guess. We'll see how it shakes out."
The 200 boaters will be competing for up to $8,000 and the 200 co-anglers will be fishing for a $3,000 first prize.
The Gator Division schedule includes Lake Okeechobee this Saturday out of Roland and Mary Ann Martin's Marina at Clewiston, Fla.; Feb. 16, Lake Okeechobee out of C. Scott Driver Park at Okeechobee, Fla.; March 9 and April 20, Lake Toho out of Big Toho Marina in Kissimmee, Fla; and back to Lake Okeechobee out of the Roland Martin Marina for the two-day finial Sept. 21-22.
BFL – Walmart Bass Fishing League – Gator Division
Sat, Jan 5, 2013
Lake Okeechobee
Roland Martin Marina & Resort
---