Excellent Fishing Forecast For Smith Mountain Lake Winter Trail Tournament Dec. 3
Posted On November 23, 2011
---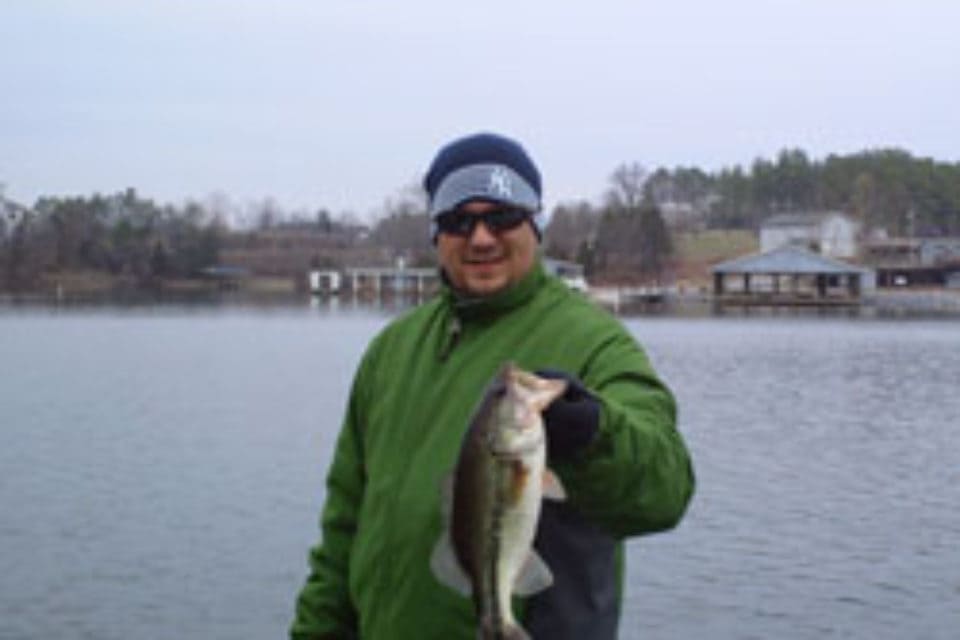 Some of the best fishing of the year should be in store for the anglers fishing the Smith Mountain Lake Winter Trail, which launches Saturday, Dec. 3 out of Smith Mountain Lake State Park, according to tournament director Phillip Van Der Veer.
"The water temperature on Smith Mountain Lake is hovering around 60 degrees so they should still find some fish back in the backs of the creeks," Van Der Veer said. "There will also be some fish working their way towards their winter homes. As the water gets colder they will try to get in deeper water."
Right now the fish are probably still feeding on shad, he noted.
"Most of the anglers I've talked to who have been out on the lake said they bass are feeding on shad and there is a tremendous amount of shad in the backs of the creeks. With the shad back there, the bass are back there, too."
That action should continue until much colder weather, he noted.
"The water temperature will have to get in the lower 40-degree range for the shad to start dying off, so there is still some time before that," Van Der Veer said.
The excellent late fall/winter fishing on Smith Mountain Lake is a major reason he started this tournament series, he added
"I think it is some of the best fishing of the year myself," he said. "I really enjoy fishing this time of year and a lot of other people do, too. That is why I decided to put on something for winter type fishing."
Van Der Veer said another winter trail that ran on the lake for several years disappeared, so he decided to put on a tournament series, promote it pretty heavily and see what kind of turnout he could get.
"So far, we've got a lot of phone calls and emails so we are expecting a pretty good turnout," he said.
He plans to set up registration at 5:30 the morning of the tournament and is hoping no bad winter weather interferes with his plans.
"I am asking people to give me a call if show or ice is expected and then I can make a decision on whether to hold the tournament. First and foremost, I want to make sure the anglers are safe and won't get hurt getting to the tournament or while they are there."
He said he hopes to establish an email list of regular anglers so he can email an advisory a day or two before each tournament.
"Hopefully, we won't have too much bad weather," he added.
The series, which is sponsored by Jiffy Automotive Service in Vinton, Va., which is owned by Van Der Veer, and by Anglers Choice Marine, the Bass Boat Superstore in Martinsville, Va., will run every Saturday in December except Dec. 24, and every Saturday in January. Entry fee is $40 with an optional big fish entry of $10.
Tournament details and rules can be found on the Anglers Choice website, www.anglerschoicemarine.com.
Smith Mountain Lake Winter Trail
Sat. Dec. 3, 2011
Smith Mountain Lake
Smith Mountain Lake State Park
Call Phillip Van Der Veer, 540-580-9319
---