Elephants DO Eat Peanuts………
---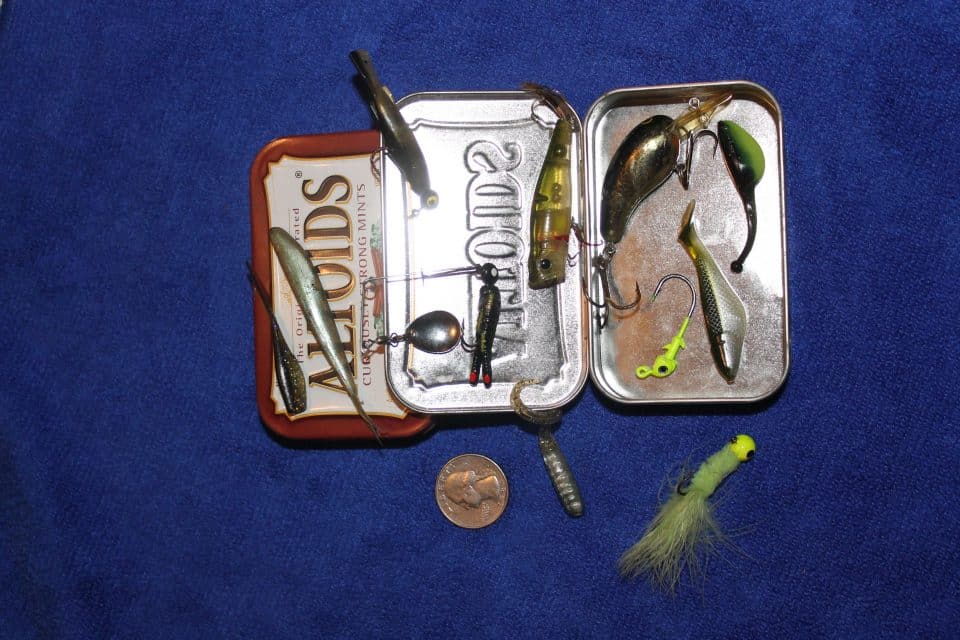 By Vance McCullough
As bass across Florida wrap up their annual spawning ritual they once again turn their attention to the only other activity on their agenda – eating. And for a short while it appears every bass, regardless of size wants the same menu item – fry.
Those eggs that were so jealously guarded by buck bass have now turned into swarms of tiny fish and even the biggest female bass have hung around up shallow to eat as many of them as they can. The males may be guarding them, but it seems more like they are protecting a food source rather than defending the next generation.
For this reason alone, I will often throw the smallest lures I can cast on light spinning gear in late spring and early summer.
As I sort through scores of small keeper-size bass I come across my share of giants on tiny lures. I have caught 7-pounders on 4lb. line and a crappie jig. The other day I had a 6-pounder eat a 3-inch weightless worm.
Elephants eat peanuts. And giant bass eat tiny bait.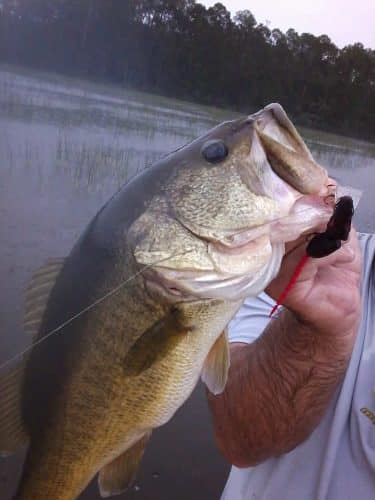 Even after the fry fest is over I will turn to trimmed-down tackle under tough fishing conditions and continue to catch big bass.
A trip to the tidal lower St. Johns River comes to mind. I was either missing bites or my worm was being carried off by crabs. I couldn't tell so I bit the worm down to nothing more than a tail and couple of inches of plastic, just enough to hold a hook. 'Now I'll catch these short-biting little rascals, if they are actually fish,' I thought. The next one was definitely a fish, a 6-pound largemouth in fact.
Florida's numerous tidal rivers are famous for producing numbers of fish for those tossing tiny baits. Beetle spins are a classic example. They entice everything that swims. These fertile rivers are full of small prey items and fish of all sizes eat them.
Of course, light tackle helps with both, lure placement and the process of fighting and landing the fish. 'Fighting' might be the wrong term for how you play a big fish on light tackle. If we're throwing lures as small as the ones I'm suggesting, spinning rods and reels are necessary. I don't trust the drag on spinning reels, so I flip the anti-reverse switch and I 'back-reel', meaning I open the palm of my hand and let the reel handle freely turn backward and slap against it to slow it down. At any point I can begin retrieving line again should the fish begin to tire.
My lures are so small this time of year that I often use old Altoids tins for tackle boxes. I can pack small jigs, spinner baits, crankbaits, even diminutive topwater plugs in the tins and they will fit snuggly without rattling around too much and blunting any of the light hooks.
I love to use small jig heads that will find the corner of the mouth on smaller fish but will lodge themselves in the roof the mouth as the biggest bass completely inhale them. This makes the jig impossible for the big fish to throw. As long as the line holds up the fish is coming to the boat.
Until the big fish move back out and start eating larger bait, downsize your lures to upsize your fish!
---