Dustin Connell Talks Rookie Year on the Elites & Winning ROY
Posted On September 19, 2017
---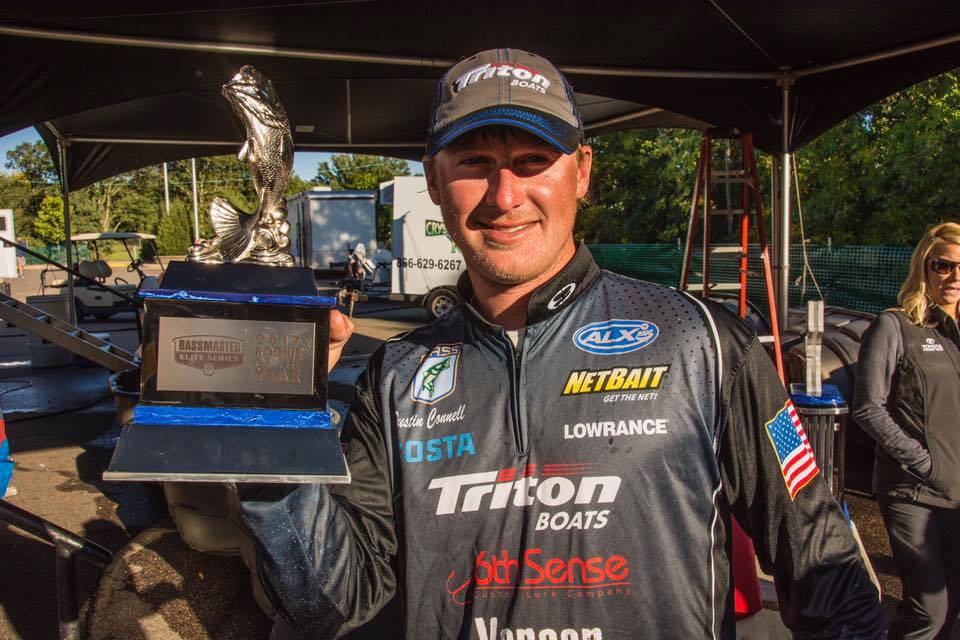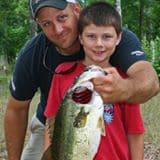 Vance McCullough
"Coming in, Hartman had, like a 29-point lead on me," explains Dustin Connell. With only 50 boats in the Bassmaster Angler of the Year Championship tournament it's hard to make up 29 points. "I knew I had to have a great tournament and he had to stumble; leave the door open for me. That's exactly what happened."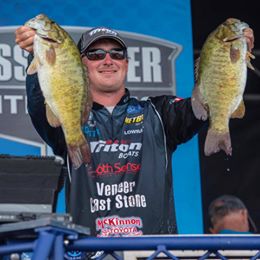 With a great finish to his first season on the Elite Series, Connell took Rookie of the Year honors.
"It feels really good to close the season on a strong note," said Connell.
The rookie from Alabama said the highlight of the tourney on Mille Lacs – and the whole northern swing of the Elite Series – was getting to catch a bunch of big smallmouth. "I don't get to fish for smallmouth a whole bunch, but I love to catch spotted bass and I just used what I have learned from chasing Coosa River spots and I took it north with me and I caught big smallmouth with it."
As for go-to techniques, Connell relied on dropshots and jerkbaits.
Connell credits the diversity of Alabama's lakes for his well-rounded bassing abilities. "We have grass lakes so if I go to a grass lake anywhere in the country I can catch them. We also have deep clear lakes so any time I can throw a dropshot or a jerkbait, that's a good deal for me."
He's thrilled about earning entry into the 2018 Bassmaster Classic. "Every Elite Series Angler has the goal of making the Classic. That's huge."
Through 9 Elite Series tourneys Connell was a human ATM, cashing checks in 7 events. He says the toughest part of this season was keeping his head up after those low finishes.
"I could have gotten down after those, but I stayed positive and made it happen."
Connell's biggest advantage this year boiled down to time spent on the water. "I pre-fished every lake we went to. I would go spend 3 or 4 days before cutoff and learn the lakes, learn where the structure was."
This approached helped more at some fisheries than at others. "It made a big difference at Cherokee."
With the increased sponsor demands that accompany success in the angling game, will Connell have time to pre-fish to the same extent next year? "There is a business side to this sport, but those high finishes on the water are important to me."
Connell looks forward to next year's Elite Series starting point – in Alabama. "Lake Martin is right down the road from me. I'm looking to start the season off with a strong showing."
A solid start could lend some momentum heading into the Classic on Lake Hartwell. Connell could be a dangerous man in 2018.
---