Deadly Boat Crash injures 3 and kills 1 on Lake Norman Monday Night
---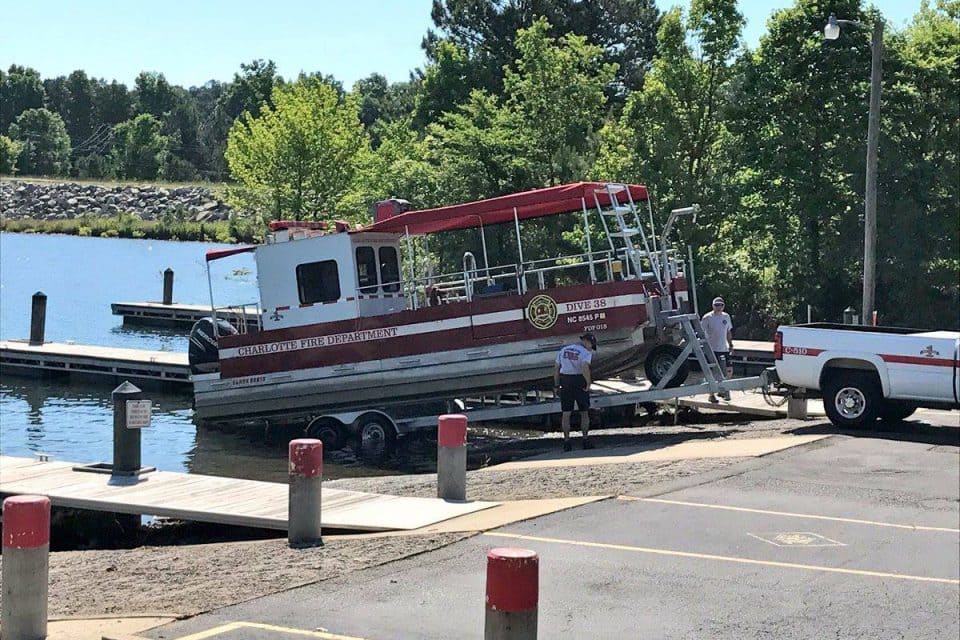 From WCNC news in Charlotte.
LAKE NORMAN, N.C. — Authorities searching for a missing boater confirmed they found a body in Lake Norman around 7 p.m. Tuesday evening.
"Our dive team was able to recover a subject from the water," Huntersville Fire Department spokesperson William Suhtard said. "They did SONAR operations, grids back-and-forth, and refused to stop until they could bring closure to the family."
Steven Deutsch lives on the lake and witnessed the accident.
He says he watched a fishing boat that was going at least 50 mph slam into one that was just floating there in the dark, with its lights off.
"I heard the crunch," he recalled. "I don't think the bass boat had any idea or saw them and he just T-boned them. I jumped up and dialed 911."
He says two men on the fishing boat were badly injured and bleeding heavily.
A woman on the boat that was struck seemed shocked, but was physically okay, he said.
But a man she was with was nowhere to be found until Tuesday evening.
Divers pulled him from the bottom of the lake after 20 hours of searching.
Investigators are still working to determine what exactly happened, they have not yet released the name of the victim.
No charges had been filed as of Tuesday evening.
---