Cox Maintains And Opens Up His Lead, Wheeler & Neal Make A Push, Field Is Pretty Tight Moving Into Weekend
---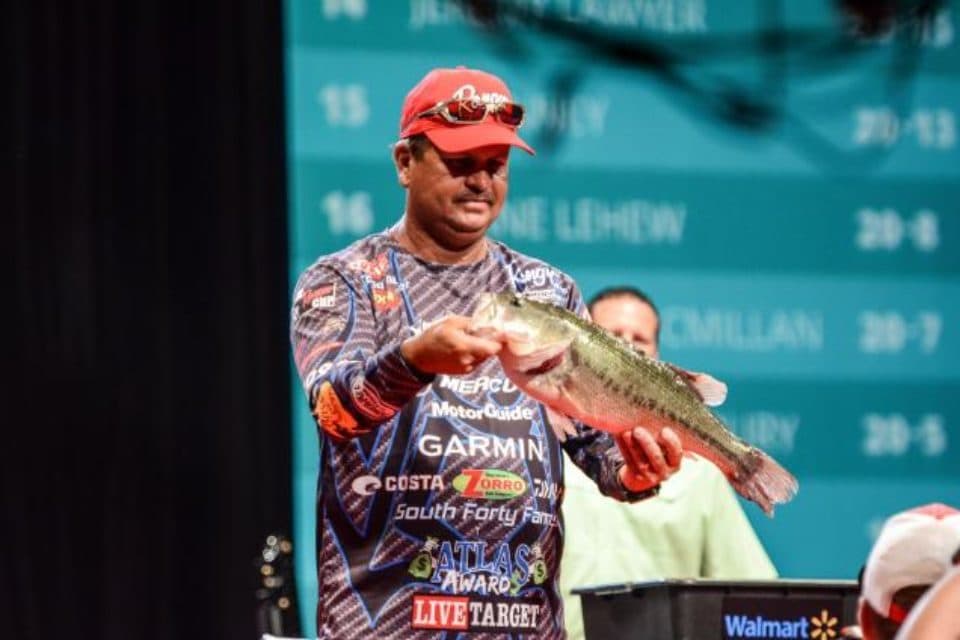 John Cox fulfilled his expectations of himself and his fishing hole today and, in the process, maintained his lead at the 2016 Forrest Wood Cup on Wheeler Lake. In fact, he extended his lead to nearly six-and-a-half pounds when he brought 15 pounds, 10 ounces to the scale. His total weight now stands at 32-5.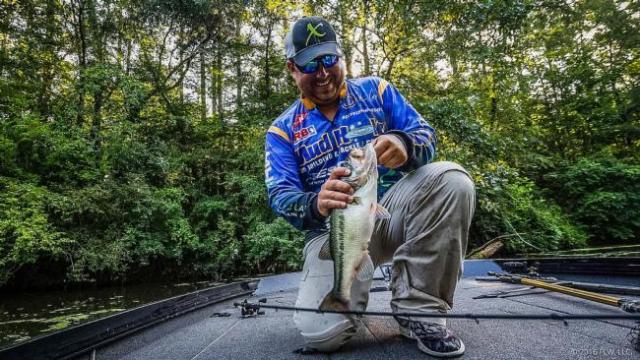 Photo Courtesy FLW
Jacob Wheeler made a big move with 17-9 which, added to his pedestrian start of 8 pounds and change yesterday, gives him a total weight of 25-14 and the official 2nd place standing, even though Michael Neal also has 25-14 (Wheeler has the bigger single-day bag between the two anglers).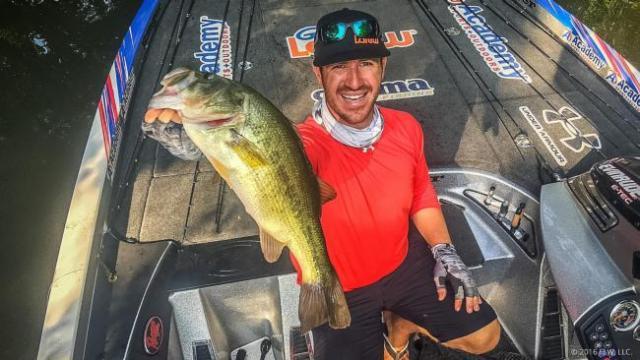 Photo Courtesy FLW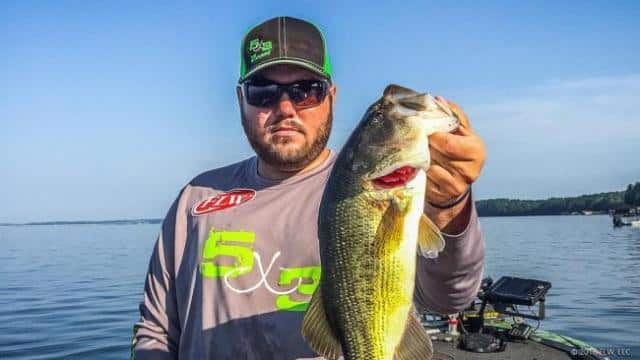 Michael Neal (25.10): Photo Courtesy of FLW

Neither angler has much breathing room over Darrel Robertson who ran his total to 25-3 today.
Robertson has only a thin lead of an ounce over his closest pursuer, Todd Auten. Auten rallied for 14-6 today and holds down 5th place with 25-2.  
Some dangerous guys are just outside the Top 5 and could threaten tomorrow – Bryan Thrift, Mark Rose, Bill Chapman, Jimmy Reese and David P Dudley are 6th-through-10th, respectively.
The biggest mover of the day was JT Kenney who whacked the biggest sack of the tourney today. His 19-pound, 2-ounce effort will be hard for anyone to top over the next two competition days. He needed it. His first day was 1-pound, 11-ounce disaster. 
So poor was his first day weight that Kenney had no trouble scrapping his game plan and picking up the flippin' stick today. He caught a couple that way, a couple on a spinnerbait and one on a crankbait. While his lure choices varied, his choice of location did not. He caught all of his fish way up a small creek.
"The first day, I was trying to fish the way I thought this tournament would be won," said Kenney. "Today I just did what I like to do and went shallow."
Kenney plans to catch some more fish, but he realizes how unusual his weight was today and doesn't expect another 19 pounds tomorrow. "This is Wheeler, and it's summer time. The stars and moon just aligned right for me today."
Cox is also running way up a creek. Waaayyy up a creek. "I'm jumping a couple of big logs to get back there," said Cox. After today's action he feels like the area still holds enough fish for another strong showing tomorrow. That's bad news for the guys trying to catch the leader. He only has one other confidence area saved.
Cox caught them on topwaters and a worm today.
He is followed closely by 4 pros that are within a pound of each other. If Cox runs out of fish this will be a tight race.
Wheeler, the angler, not the lake, is fishing way up a creek and using the shallow tactics for which he is known.
Michael Neal is fishing shallow too, though his spot is right on the main lake. "I'm Power-Poled down in about 2 feet of water. The fish will just come up in wolf packs and feed. They were busting when I got there this morning and they were busting when I left. I'll catch a bunch of 12-inchers and then all of a sudden I'll catch a bunch of 2-to-3-pounders."
As for his technique, Neal can sometimes get fish fired up by catching one on a Carolina Rig, but mostly he's just standing on the deck of his boat, rod in hand, waiting for minutes at a time – if that's how long he has to – until he sees a bass bust a shad. Then he immediately casts directly to the boil. "I feel like I'm wasting time by not casting constantly, but if you don't wait until you see the boil, then you're wasting a cast. You have to be quick and put it right on them when they break the surface."
Luke Mason of the University of North Alabama fishing team took me out on the water again today. We saw 4 pros scanning for surface-breakers and then firing right at them. Between 9 and 11 this morning it seemed like every bass on the lake came to the surface. Of the school-chasers we watched, only Rookie of the Year Chris Johnston made the cut.
But it's working for Neal.
Darrel Robertson found his comfort zone about 4 miles up a creek. The Oklahoma pro is flipping, so you know he's happy. He has other fish about 40 miles away, but that spot is not as dependable. What to do?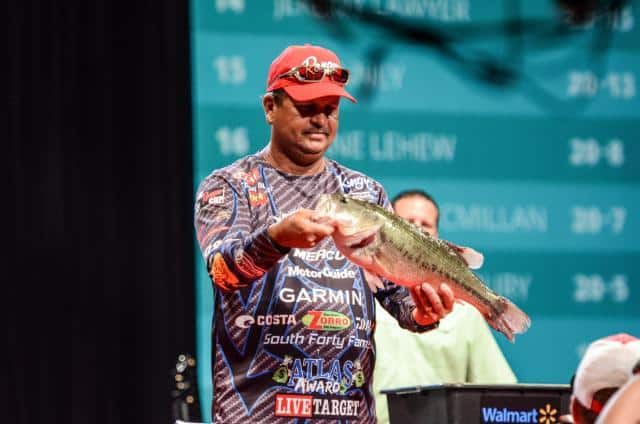 Todd Auten: Photo Courtesy Chris Brown
Todd Auten is also in the creek-fishing camp. He said he tried a few different ones today before settling into the right creek and catching a 6-pounder to anchor his limit. His lure selection includes a junk pile of different baits, but the real key to his success lies in the 'how' more so than in the 'what'. More on that as the tournament progresses. You've just got to stick with us here at AnglersChannel.com.
We filmed Charlie Weyer catching a 4 ½ pound smallmouth today, along lots of topwater action from several pros. Luke Mason gave excellent insight and commentary. You'll see all of that on a soon-to-come episode of The Progressive Bass Wrap Up TV Show on Pursuit Channel!
---