Costa Series Rookie Brandon Johnson explains his day 2 roller coaster ride on Lake Okeechobee.
Posted On January 16, 2016
---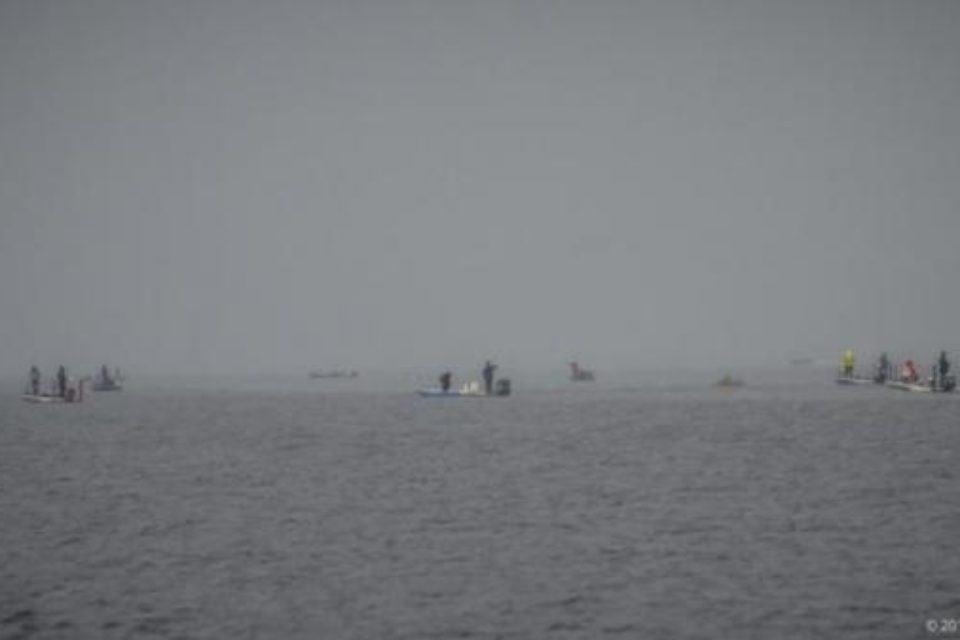 When we caught up with Rookie Brandon Johnson after Day 2 of the Costa Del Mar FLW Series event on Lake Okeechobee he halfway grinned and said "I guess the Trying to Survive title of your blog today was the truth, I was literally trying to not get myself killed."
Being boat 215 out of 250 you have to be cautious of those around you on even a perfect weather day. Add to that torrential rain, 30mph sustained winds during blast off alone and the "pucker factor" is greatly intensified.
"I learned a lesson today, that's for sure," Said Johnson. "On my way to my first spot my co-angler and I had a close call with another boater. I don't think he ever knew I was there, he passed directly in front of me so close that the nose of my trolling motor hit his Power Pole and the rooster tail of his motor filled my Ranger full of water. My Co-Angler was as white as a ghost and all I could think was if it had beem a ½ second earlier, this story would be a lot different."
When a close call like that occurs its often hard to get back in the driver's seat. "It shook me up pretty good," said Johnson. "We got to our first spot and started to fish, but its hard to get your mind right after something like that occurs." Adding insult to injury Johnson explains the weather was probably the worst he had ever seen let alone fished in in his life.
"We had 60 mph winds, sustained 30 mph winds, a tornado/waterspout on the south end of the lake and with a place like Okeechobee when the winds blow it pushes water from one side to other. All of my mats were scattered or gone, the water was up an inch or more, everything was blown out and it was just really hard to get my mind right to settle in and fish."
2015 FLW Cup Champ Brad Knight told AnglersChannel, "I've fished all over the country in about every possible weather condition you could have, today was the absolute worst. At one point in the day I was on my knees casting and fishing as the winds were in excess of 70mph. I was afraid I was going to be blown into the lake, it was a scary day and something I have never experienced in my life."
Unable to shake the mornings close call as well as the weather threat, Johnson chose to check in earlier than his allotted time and chalk this one up to a lesson learned. "My Co-angler was nervous all day and rightfully so, honestly I was too. We were both ready to get the day over with and get home safely to our families," said Johnson. "Life is little more important than catching 5 green fish and today showed me that."
When asked what he would take from his first Pro level event Johnson said, "How to lose I guess?… Honestly I don't know. My mind is still spinning from today. I guess it's the learning experience of how fast things can change on the water, the close call, the weather, the situation, I'm still shook up, I'm pissed off, I'm a lot of things right now. I was one big bite away from a check and a couple of big bites from the cut. I know I was on some quality fish but I will be ready for Santee Cooper in March, no doubt about that!"
For more information, daily updates and the live weigh-in today of the top 10 check www.FLWoutdoors.com and follow along on the AnglersChannel Social media pages for daily updates. Make sure and like our Facebook page as well as our Rookie Insider, Brandon Johnson, to follow along all year on his Pro Debut on the Costa FLW Series.
Photo Courtesy of FLW Outdoors
---