Catt Opens 2014 Sc Upstate Division On Lake Russell Saturday
Posted On January 17, 2014
---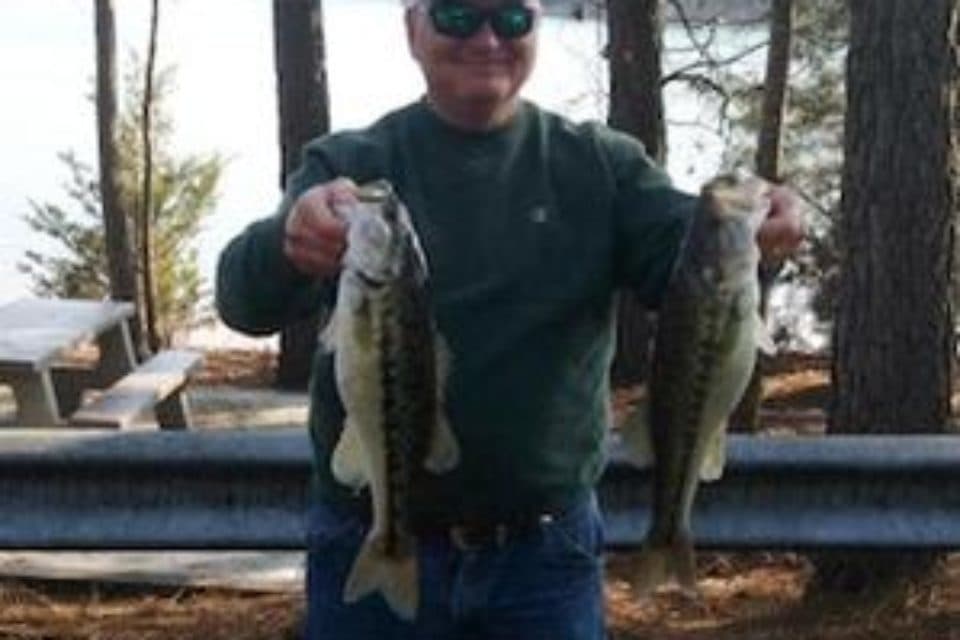 Derrick Bridges (pictured) and Bo Hill won the 1st CATT SC Upstate tournament last year on Keowee
"This is the second year for the South Carolina Upstate Division," said Carolina Angler's Team Trail owner and tournament director Brett Collins, "and we've added Lake Russell to the schedule this year."
The first tournament for the revamped Upstate Division schedule will be held on Lake Russell Saturday and Collins said he expects good fishing for the first tournament.
"Lake Russell is a good cold water lake and the deep bite can be very good this time of year," he said. "Spots will dominate on Russell, but the guys will catch a mixed bag when we fish Lake Hartwell."
Collins said he expects to average about 25 boats per tournament as word of the CATT Trail spreads in the area.
"We've had several Georgia guys fish our tournaments at Lake Hartwell so we are going to try and get a few more of those guys involved," he said.
"The second qualifier is Feb 15th on Lake Hartwell out of Broyles, The third is at Russell and it is a CATT GOLD event which features a $120 entry fee and the payout increases a bunch!" Collins said,. "The fourth tournament will be back on Hartwell at Twin Lakes April 12, with the final May 24 on Hartwell."
Collins said that in a regular qualifier with the normal $80 entry fee, first place pays $550 for a 25-boat field, but in a Gold Qualifier with 25 boats, first place will pay $1,100. For a 30-boat field first place will be $1,250 and for 40 boats the winners will take home $1,500.
"The selected qualifiers are marked with a Gold Star and in gold print on the 2014 CATT Spring schedule page. We've had a big positive response and look for an increase in participation," Collins said.
This coming year CATT will not hold a two-day Classic, but will hold state championships instead.
"We will hold a CATT North Carolina Championship in June on Kerr Reservoir and a South Carolina Championship on a lake yet to be determined in S.C.," he said. "Both will feature a First Place guarantee of $5,000 but that will increase as the number of teams entering moves up."
CATT SC Upstate Division
Sat, Jan 18, 2014
Lake Russell
72 Landing
---