Browning & Browning Win Final Regular Season Arkansas Bass Team Trail Tournament of the Season
---
From Arkansas Bass Team Trail Tournament Director James Arnold
Lake Ouachita,May 6
This was the final regular season event,what a way to end the season ?
It's rained,the water is over 3′ high,the wind has blown for days,its tournament day,high bright skies,little to no wind equals tough fishing but someone always figures the fish out.
Paul & Joseph Browning top 154 teams by catching 16.89,their fish were caught flipping jigs & dragging big football jigs.
Wayne Dixon & Jared Allen slide into 2nd place with a total of 16.73,catching their fish flipping soft plastics in the mud.
Rounding out 3rd was Fred Martin & Tyrone Philips,they caught their 16.37 on "ugly" swim baits according to Fred.
Brian & Dennis Bean win the AOY Title,these guys catch fish everywhere,everyday,you can never count them out.
Video from Saturdays Weigh-In:
We have 6 teams that have qualified to participate in the Bassmaster Team Championship,the date & location has not been announced as of yet,we will make an announcement as soon as we get get the word.
Here are the 6 qualifiers,
1 Brian & Dennis Bean
2 Fred Martin & Tyrone Phillips
3 Mark McDonnel & Quincy Houchin
4 Billy Holt & Billy Holt jr
5 Rusty Ledbetter & Rusty Manning
6 Wayne Dixon & Jared Allen
Remember guys,if any of the Top 6 choose not to go,we will move on to the next team in line,so be prepared !
ABTT CHAMPIONSHIP ; Arkansas River,North Little Rock ,presented by North Little Rock Visitors Bureau
Official Practice September 28-29
Tournament September 30-October 1
AOY / Championship Banquet September 29,7;00 PM @ the RV park @ NLR boat landing (Verizon)
Championship 1st place,Bass Cat Caracal,Mercury 225 Pro XS valued @ $58,010
Qualification;Everyone that has participated in (4) tournaments in 2017
We will have a list put together in a few day (after a little break)
This has been an amazing year for ABTT,we have set & broken attendance records all year,we ended up averaging 158 teams thru our regular season events,surpassing the 143 team record.
This is a credit to you,the anglers,having a positive outlook & a passion to be better !
Also,nothing could happen without great sponsors,a very big deal this year was Bass Cat Boats coming on board,we can't thank them enough ! The Crain Team,their always there,anytime,anywhere! Costa,the best "glasses in the world & a pretty good girl working for them ! T / H Marine,Frogg Toggs,Pro Guide Batteries,Bob's Machine Shop,Southern Reel Outfitters,BubbaChest,Phenix Rods,Luck E Strike Lures.
I can't say enough about a few others,if your interested in a Bass Cat Boat,we have 4 dealers in Arkansas,one of them is close to you & I recommend everyone of them,,,
Gwinn's Boat Repair & Sales
H2O Sportz & Marine
Horizon
Bull Shoals Boat Dock
I have a hard telling someone where to buy a boat,I've only gotten to know the guys at Bull Shoals & Horizon this year but I've seen & heard great things !
Gwinn's Boat Repair & Sales,I've known Danny & Dana for a long time,there's no better people around,they have always been there for ABTT ! Anything that we ever want to do,their part of it !
H2O Sportz,,,Amanda & I go back a long time,I can't say enough about her ! She is always on top of things to keep you fishing & always a great supporter of ABTT
FROM THE BOTTOM OF OUR HEART,The Staff of ABTT would like to Congratulate all the winners & say Thank You to all the participants !
Another Thank You to all of the ABTT Staff,Rusty,Lauren,Gayle,Kris,Shea,Tami,Maddie,Kinley,Cliff,Kathy,Jaylyn !
If I missed anyone,,,which I'm sure that I did,,,I'm sorry !!!!!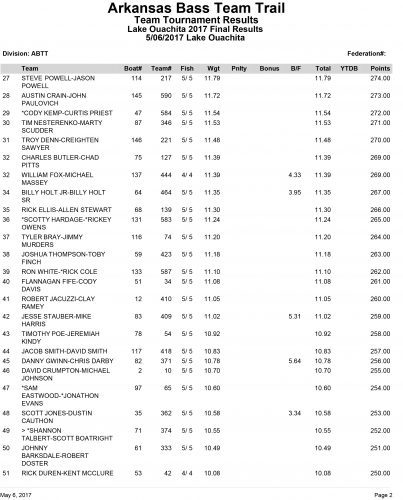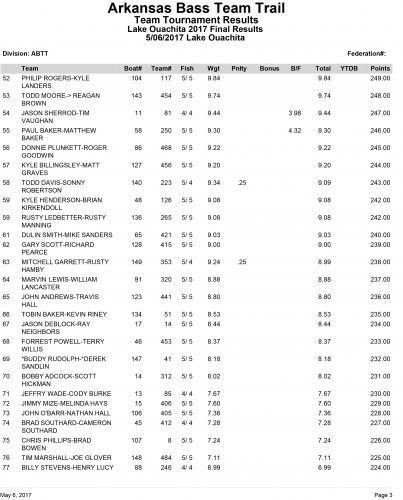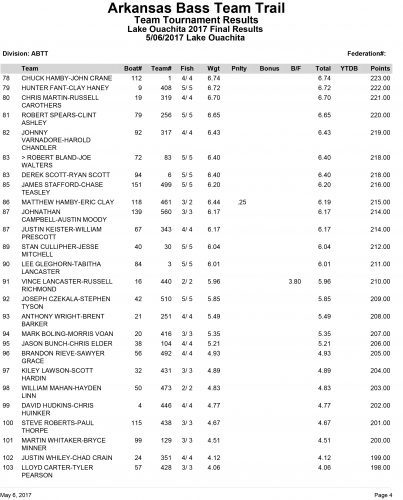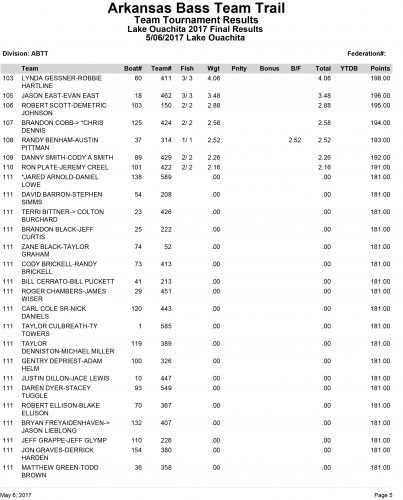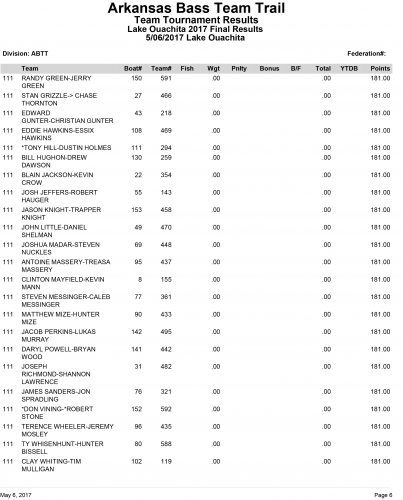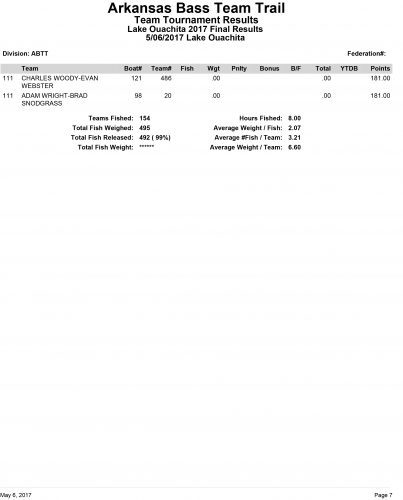 ---