Brandon Johnson, Costa Series Rookie explains his day 1 on Lake Okeechobee and his game plan for day 2
Posted On January 15, 2016
---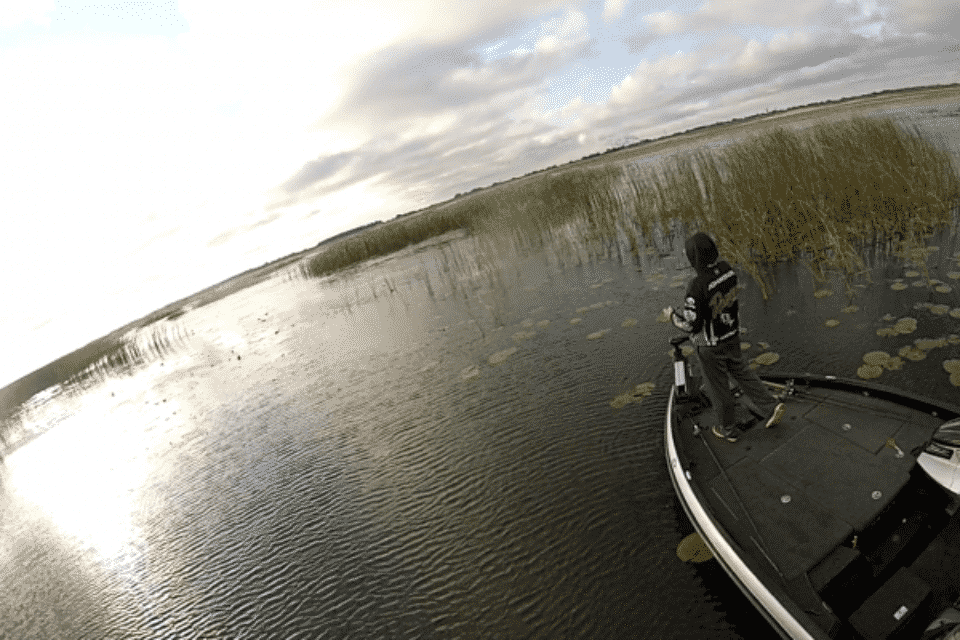 Any Rookie who steps into the professional fishing game has this goal in mind when opening day of the tournament season comes across the calendar. "I'm just trying to survive," was the statement left on my voicemail as Costa Series Rookie Brandon Johnson of Kentucky was finishing up rigging his tackle after day 1 of the Lake Okeechobee season Opener.
"Anytime you are in Florida in January, it's a wild card. One big bite means the world here and it only takes that big bite to change your luck and outcome." According to Johnson, he caught a large number of fish, around 20 to be exact on day 1 of his pro career, the problem? The 5 he weighed accumulated just over 7 pounds. Leaving him mid-pack and a few pounds shy of check range after day 1.
"I'm fishing matted hydrilla around some of the boat lanes, the hydrilla has been chopped up some and there are long stretches of it. I've got two rods on the deck and that's all I will have on the deck when I set out for day two." said Johnson.
Flipping a Gambler BB Cricket on a 1-1/2 ounce Tungsten weight, Johnson is punching what he calls "chopped" hydrilla as he feels it holds a little more heat than other, thicker, hydrilla. "The fish seem to be using this hydrilla more and more and its evident by the number of fish I caught. I know I am in the right area and bigger fish live here. Hopefully I can get them to play and make them famous on Day 2." Johnson is also using a Speedworm to follow up on missed bites or when a moving bait comes into play. Both setups are on Team 13 Fishing rod and reel outfits.
Johnson will have a longer day 2 as he leaves the dock boat 215. The forecasted weather is not looking favorable for the competitors today, Johnson included. 30mph winds, thunderstorms and hail are forecasted. According to Johnson, "Its going to be an interesting day, my goal is to catch a limit early, stay safe and just try and survive out there, the rest of the schedule is very favorable to me and if I can get out of Florida without digging myself into too deep of a hole I should be okay."
For more information, daily updates and the live weigh-in today at 3:00pm CST check www.FLWoutdoors.com and follow along on the AnglersChannel Social media pages for daily updates and more from our Costa Rookie Insider Brandon Johnson.
Photo Credit: Mikey Balzz
---