Body of Retired Tennessee Tech Professor and Tech Fishing Team Advisor Found in Center Hill Lake
Posted On January 11, 2018
---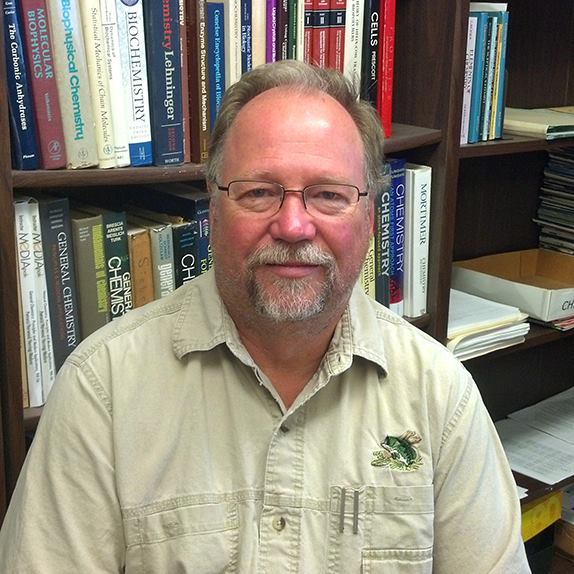 BY LINDSAY MCREYNOLDS – Herald-Citizen Newspaper
The body of a retired Tennessee Tech chemistry professor was recovered just before noon Thursday after he was reported missing following a solo fishing trip Wednesday on Center Hill Lake, according to the TWRA. Scott Northrup, 66, was found in about 33 feet of water in the Florida Branch section of the lake less than 150 yards away from where his boat was recovered.
The boat and life jacket of Northrup were found Wednesday evening according to a friend of Northrup's.
"His truck and trailer were found at the Hurricane boat ramp, and his boat was later recovered from the water around 7:30 p.m.," a release from Tennessee Wildlife Resources Agency  stated Thursday morning.
TWRA and the DeKalb County Sheriff's Office began looking for Northrup after he was reported missing Wednesday evening.
That search resumed this morning with assistance from the DeKalb County Rescue Squad.
"All I know is that the gentleman had put his boat in at Hurricane Bridge boat access, where the bridge crosses the lake at Highway 56," said Dusty Johnson of the DeKalb County Rescue Squad.
 Northrup, a professor emeritus of chemistry and faculty advisor to Tech's bass fishing team, taught chemistry at TTU for 35 years and was a recipient of the university's Outstanding Faculty Award in Teaching.
Upon receipt of that award, Northrup was praised by students for his innovations in teaching.
For struggling students, Northrup helped design a seamless transition from the university's general chemistry class to a more basic fundamentals class. Students who do poorly on the first general chemistry quiz are allowed to immediately transfer to the fundamentals class, according to TTU's Office of Communications and Marketing.
To allow himself more time with students, he created an online system to grade papers automatically in the 1990s, when no such programs existed.
In an email to Tech faculty and staff Thursday morning, TTU President Phil Oldham said, "Scott is a longtime member of the Tech community, making a significant impact in the lives of his students, his colleagues and this university. Authorities are currently searching for him. Please keep him and his family in your thoughts and prayers."
Northrup's friend Jim Brown said in an email to the Herald-Citizen early Thursday morning, "Scott has played in the Trinity praise and worship team for years. I consider him to be the back bone of the team. Please pray for his safe recovery and for him to be brought home to his wife  Chris Northrup."
---