Baty & Wholey Take Top Honors In Goodyear Bass Club Opener On Shearon Harris Lake
---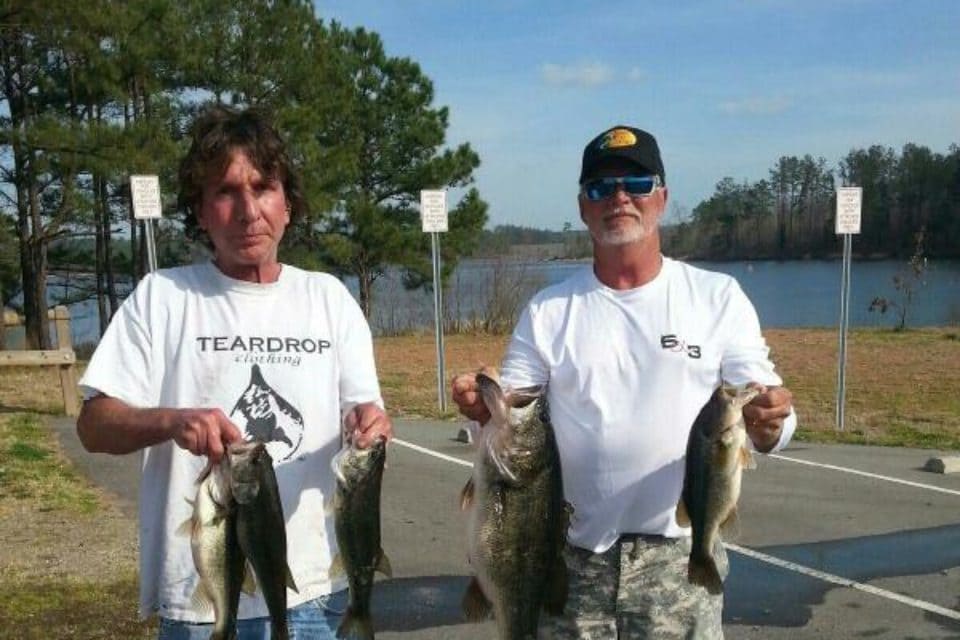 The 1st tournament on the #GoodyearBassClub 2016 schedule is in the books. I want to thank everyone of the  25 boats that attended, especially all the new guest that attended we are glad to have you. We look forward to our numbers continuing to grow.
Our next tournament will be at:
March 29th
Falls Lake
Upper Barton Boat Ramp
Safe Light to 3pm
Harris fished well yesterday and alot of fish were caught, but as goes with fishing at Harris alot of the fish caught were slot-fish.
The results are as follows:
1st Place
Chip Baty and Jim Wholey (pictured above)
5 Fish
16.23lbs
*Also won Big Fish with a 9.08lb bass*
 2nd Place
Donnie Haney and Leonard Faircloth
3 Fish
13.19lbs
3rd Place
Mitch Hargrove and Tommy Stewart
4 Fish
11.16lbs
---