Bassmaster High School And Junior Championships To Get Under Way In Tennessee Next Week
---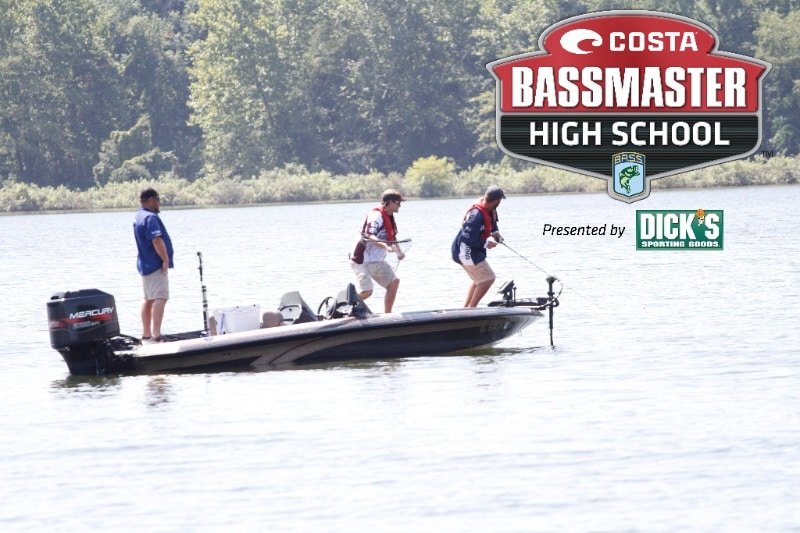 The top high school anglers from across the country will return to Paris, Tenn., to compete in the 2017 Costa Bassmaster High School National Championship presented by DICK'S Sporting Goods on Kentucky Lake, June 22-24. The Junior Bassmaster Championship will also take place nearby on Carroll County 1,000 Acre Recreational Lake, June 20-21.
Photo by B.A.S.S.
FOR IMMEDIATE RELEASE

June 14, 2017

PARIS, Tenn. — When hundreds of high school anglers spread out across sprawling Kentucky Lake for the Costa Bassmaster High School National Championship presented by DICK'S Sporting Goods next week, they are likely to find highly educated bass, warns John Garrett, the 2016 Carhartt College Classic Bracket champion.

Garrett, a sophomore standout on one of Bethel University's bass fishing teams, lives near the Tennessee River impoundment and fishes it every chance he gets.

"Right now fish are hard postspawn," he said in an interview last week. "They are just now moving out to the ledges and grouping up where you can catch multiple fish if you hit a good spot. Right now is when you want to be on the lake."

Unfortunately, competition in the high school championship is still a week away, June 22-24. That's when more than 200 teams of high school anglers from across the country launch from Paris Landing State Park in hopes of claiming the national team title.

Garrett, who represented the Carhartt Bassmaster College Series at the 2017 GEICO Bassmaster Classic presented by DICK'S Sporting Goods in March, said Kentucky Lake's bigger bass annually move to deeper water to recover from the spawn around the first of June. They become easy to locate and catch for the first couple of weeks as they earn advance degrees in crankbait avoidance.

"Nobody is going to win the high school tournament on a crankbait," he said. "There will be a lot of fishing pressure on the lake the next couple of weeks, and the fish will sit out there and get smarter and smarter and harder to catch."

The young anglers will enjoy good fishing on soft plastics, including drop shot rigs and shaky heads, Garrett added. After all, "Kentucky Lake in my opinion, is the best lake in the Southeast. I have had more trips on this lake when I just said, 'Wow! I can't believe the day I just had.'"

Garrett won the right to compete in the Classic when the college bracket fish-off was held on Kentucky Lake last August. This year, high school competitors will have the lake mostly to themselves. The teammates earned the right to compete by finishing high in four regional High School Opens as well as other qualifying events.

This marks the fourth consecutive year for the high school championship to be held on Kentucky Lake. And again, the Junior Bassmaster Championship will be held on Carroll County 1,000 Acre Recreational Lake in nearby Huntingdon, Tenn. That contest involves teams of youngsters aged 7 to 13 representing state organizations within the B.A.S.S. Nation. The youngsters qualified for the championship through tournaments within their respective states.

The junior championship will be June 20-21.

The full field of high school anglers will fish Kentucky Lake Thursday and Friday, June 22 and 23. The field will be cut to the Top 10 teams for Saturday's finals. Daily takeoffs and the weigh-ins for the first two days will take place at Paris Landing State Park. The final weigh-in will be held in downtown Paris.

With more than 6,900 student athletes representing 650 schools in 45 states, the Bassmaster High School and Junior programs are some of the fastest-growing initiatives within B.A.S.S.

For more information and to follow the Junior Bassmaster Championship and the High School Championship, visit Bassmaster.com.
---