Bassmaster Classic – Day 1 Notes & Quotes
---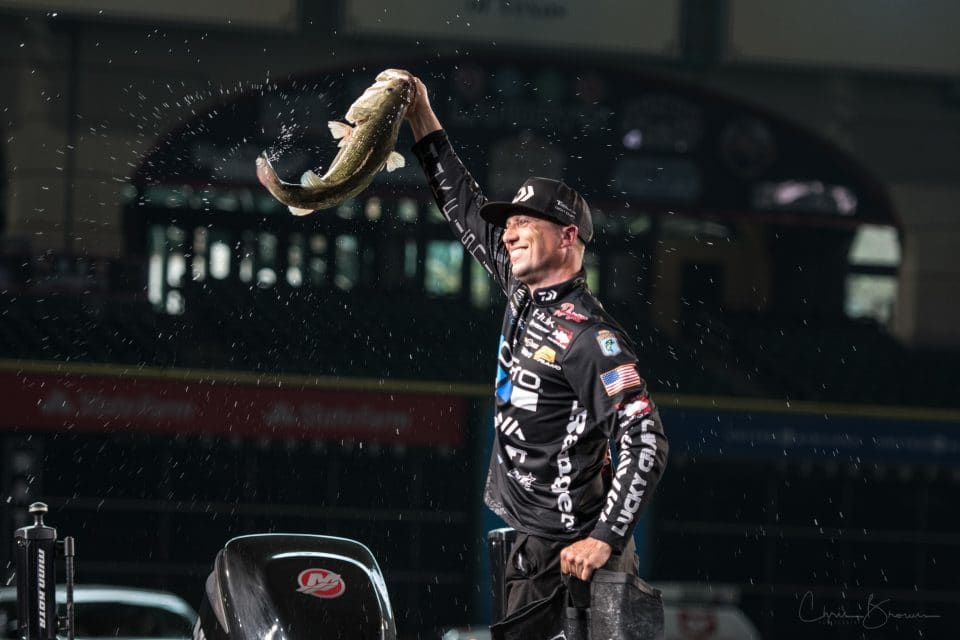 The pros all said that winning the 47th Bassmaster Classic would be a matter of finding a few big bites. On Day 1 Brent Ehrler found the biggest, a 9-pound, 12-ounce bass that pushed his weight total to 23-3.
Brent Ehrler – Leader with 23.3 Pounds
"I really wasn't expecting to get that bite," said Ehrler. "I caught it in shallow water. It was a serious battle to get that fish in, especially in shallow water. I was very fortunate to land it; very fortunate to have the day go this way and to be leading the tournament."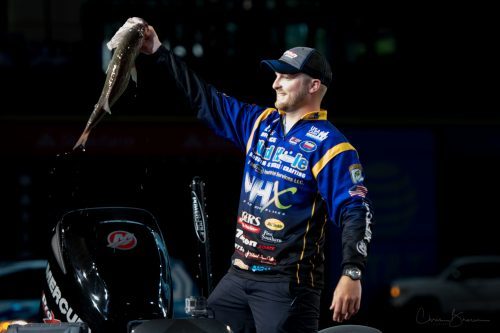 Bradley Roy is currently in 2nd place.
"My day went really well. I couldn't ask for more than 22 pounds." Roy did catch more than 22 pounds – one ounce more. He is a pound and two ounces off Ehrler's lead.
"My day went slow, but it was very productive," said Roy. "I've got a little milk run and it takes me a long time to get bites, but when I get those bites, they're quality."
Roy was surprised at how rough the lake had gotten when it was time to run back to the ramp. That means he was tucked way up a creek.
A lot of guys are going up creeks. There are tons of big bass up shallow but a methodical approach is often required to get them to bite.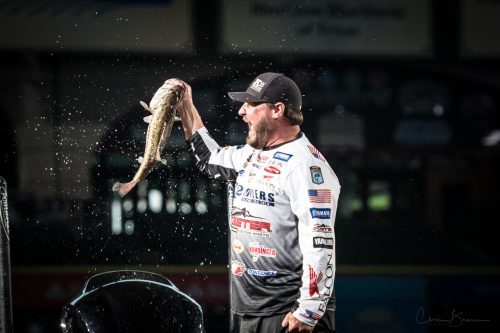 Cliff Crochet is 3rd with 21-8.
"I caught a good fish early on. That really settled me down, gave me the confidence to know that my pattern would work." He caught fish throughout the day, and said he is not necessarily keying on the shad spawn, although the early bite was helpful.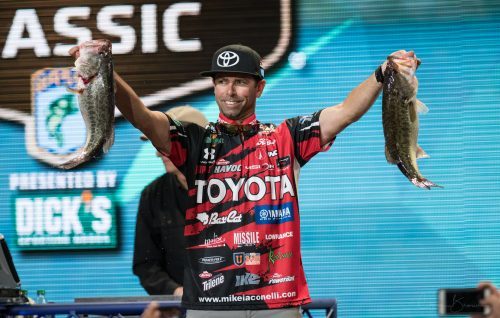 Mike Iaconelli is 4th with 21-2.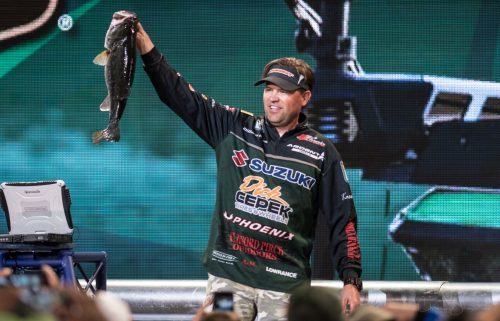 Clifford Pirch is 5th with 20-11.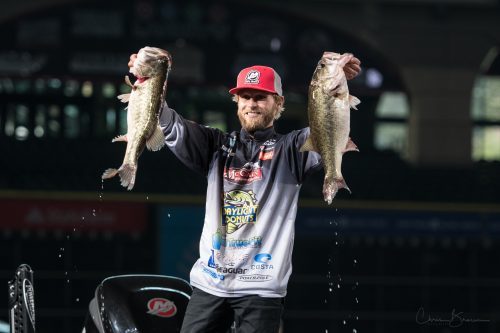 James Elam is 7th with 20 pounds and an ounce.
And he did that with only 4 fish. "After 11 o'clock I still didn't have a keeper. I stuck around in that area of the lake and caught a couple of big ones."
Elam's 'big ones' both weighed over 7 pounds, a major reason he was able to score so much weight without a limit. "I got two lucky bites. I wasn't really on them that well. I just went to a couple of spawning cuts where I got bites (in practice)." He described the tactic as 'blind bed-fishing', dragging Texas-rigged soft plastics where he suspects fish are spawning.
Action resumes tomorrow as we begin Day 2.
---