Anglers Can Fish Their Strength In Bfl Savannah River Division Tournament On Lake Keowee
Posted On February 10, 2012
---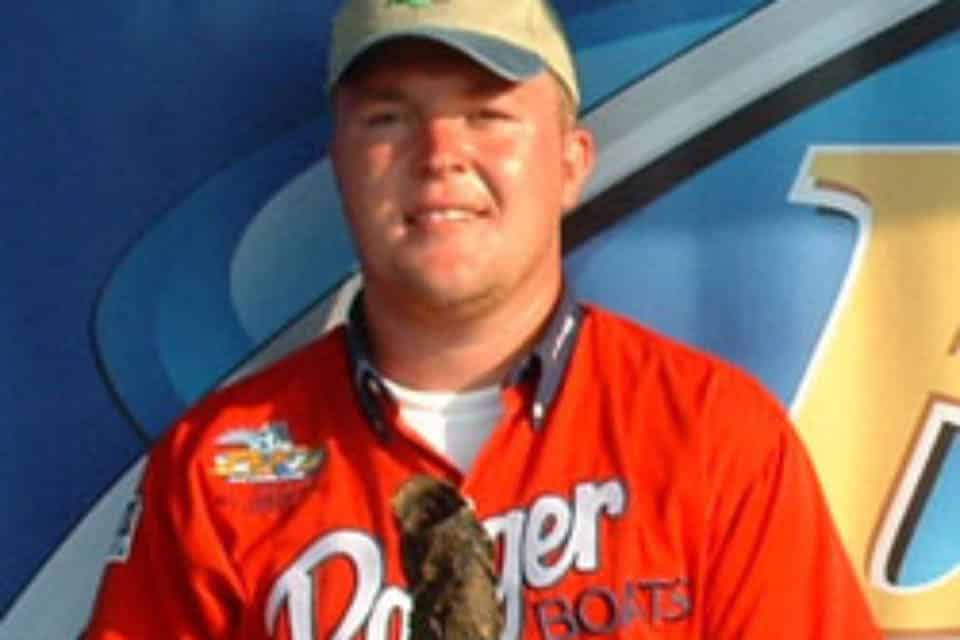 Bo Price of Seneca, SC. Photo courtesy FLW Outdoors.
Longtime fishing buddies Bo Price and Glenn Kimbrell did not really take things too seriously in the BFL Savannah River Division tournament on Lake Keowee last February.
"We said we would meet up at 12 o'clock and have a bacon sandwich. When we got together, he said, what have you got? I said 10 or 11 pounds and he said he had 10 or 11 pounds," Price recalled.
Later at the weigh-in Price was leading the tournament with 11 pounds, 13 ounces. Nobody could knock him off the top spot until the very last angler weighed in – and that happened to be his buddy, Kimbrell who brought 13 pounds 6 ounces to the scales.
"I was in the lead all the way to the end and he comes walking up and knocked me out, but I would not have it any other way," said Price. "He is a great guy and we have a very healthy respect for each other."
And, Price added, that is what this sport is about.
"It's about coming out here and getting away from the stress of life and enjoying yourself. If you get away from that you are in the wrong business."
Price will be fishing the BFL on Keowee Saturday, but he won't have to worry about his buddy, Kimbrell, knocking him out this time. Kimbrell's wife had surgery earlier in the week and he will be home taking care of her.
"Keowee is a great lake to be on this time of year," Price said. "There is a little bit of something for everybody up here, depending on where you want to fish and what your style of fishing is. It's pretty much just come on and fish your strength."
Price explained that the power plant at mid-lake keeps the water in that area warm, probably about 10 degrees warmer than anywhere in the state right now. But a lot of fish stay deep in the winter and in the summer, also.
"With the unseasonably warm weather we have had the fish are not in their traditional spots for this time of year," he said. "I'd say they are about two weeks in advance as far as their annual migration. The lake is fishing a lot like March right now and a lot of fish are being caught both shallow and deep."
Although a lot of fish are shallow and some are already bedding, a rarity for a clear, deep lake like Keowee, Price said he plans to fish his strength which is deep water.
"I'll find where the bait is in the creek channels and fish a drop shot or a jigging spoon and a quarter-ounce jighead with a worm. If you fish real slow and methodical you will pick up one here and one there and pretty soon you have a decent bag of fish."
Price said he expects a lot of limits to be weighed in but not many really heavy bags of fish.
"There will be a lot of limits, but getting that 3-pound-plus bite that will put you over the edge will be difficult. I think it will take 14 pounds to win, give or take a pound, and 9 to10 pounds will probably get you a check," he said.
The Savannah River BFL series includes tournaments on Clarks Hill out of Wildwood Park March 3, on Lake Hartwell out of Tugaloo State Park March 31, on Lake Russell out of Richard B. Russell State Park April 14, with the two-day final on Lake Hartwell out of Tugaloo State park Sept. 22-23.
Walmart Bass Fishing League (BFL) – Savannah River Division
Sat Feb 11, 2012
Lake Keowee
South Cove County Park
---