Alone or with a teammate, College fishing is deep in camaraderie
---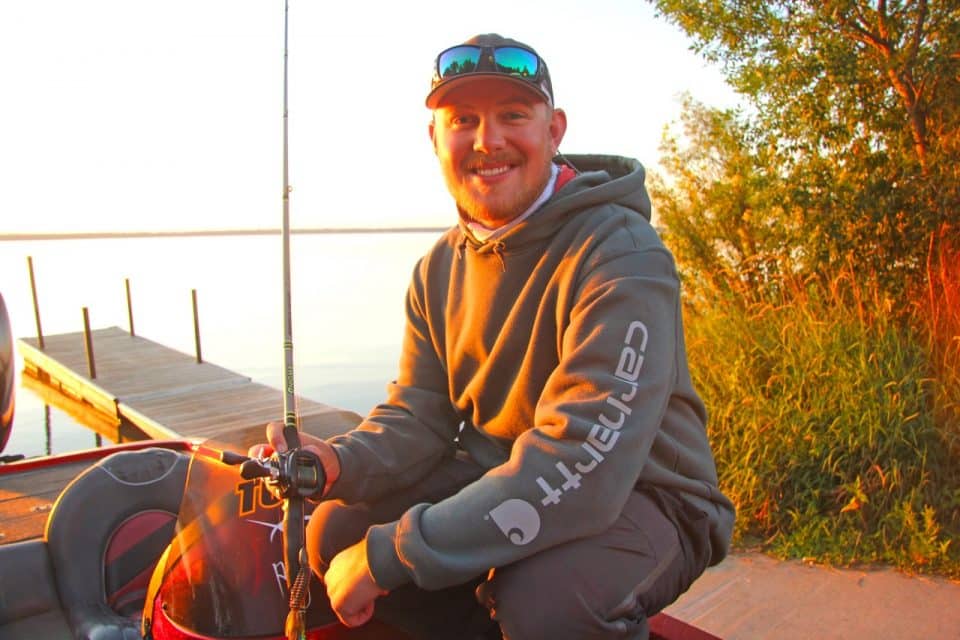 The Carhartt Bassmaster College Series National Championship begins as a team format, before funneling down to a one-on-one elimination bracket that sends one skilled angler to compete in bass fishing's biggest event – the Bassmaster Classic.
While 61 different colleges and universities have sent their most qualified 'sticks' to beautiful Bemidji, Minnesota this week, where most will fish as a team, a handful of students are forced to fish alone for a variety of reasons.
Some of the solo anglers simply qualified by fishing alone all year during the regular season. And heck, one guy is expecting the birth of a child, providing ample reason to stay home.
Josh Worth is one of those who will take a page from Henry David Thoreau's literary classic "Walden" as the 23-year-old Environmental Science major from Colorado Mesa University will lean heavily on self-reliance while competing without a team partner on Lake Bemidji.
"The main reason I'm fishing alone is because none of my partners could make it to the Wild Card event at Lay Lake. One had a wedding, and the other wasn't eligible for that event, so I had to qualify for this tournament alone," explains Worth.
"It really doesn't bother me that I'm competing by myself because Lake Bemidji offers plenty of shallow water patterns to exploit for a guy fishing alone," he says.
"Now, if it was mostly an offshore pattern, at a place like Kentucky Lake, I'd probably be at a big disadvantage, because two guys can keep a deep water school fired up way better than a guy fishing solo can," adds the upbeat Worth.
Asked to choose two lures for the rest of his life, Worth rattled off a shallow water pitching jig from Pepper's Custom Lures in a color called "Delta Magic", as well as a topwater frog, to fast reflect his confidence in the shallow water scene.
At least his long drive to Bemidji wasn't a solo trip. His wife Brandy accompanied him on the 1,200-mile trek that took 18 hours to this lake he's never fished before.
Brandy will spend the week hanging out with family they have in the area, and enjoying the many natural attractions in the region, while Josh tries to crack the code on Bemidji's bass.
"I have an uncle that lives near here, and when I'd come to visit he'd take me to his cabin at Lake of the Woods, but I've never fished Bemidji until yesterday," he admits.
"Whether you're here with a teammate or fishing alone, there's still a ton of camaraderie among all the students that are a part of Carhartt College fishing," says Worth.
"There's not the dislike or rivalry that you might find in other sports. Everybody here shares a common respect for one another, because we all have the same passion – and that's bass fishing."
---