Amazon Alexa can now connect to Big Mouth Billy Bass!!!
Posted On November 30, 2018
---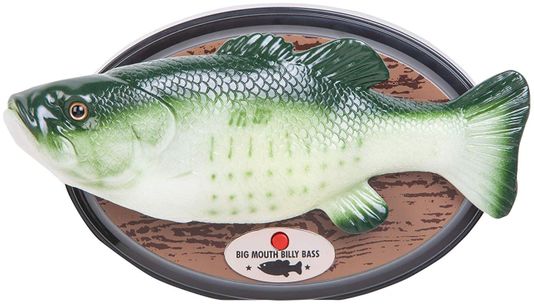 Remember Big Mouth Billy Bass? That strange wall-mounted fish from the '90s that sings "Take Me to the River?"
Well, now it connects to Amazon Alexa's voice assistant, and its lips will move in-sync with Alexa's voice commands.
The fish can respond to inquiries about the weather, your commute, news, random facts and more. Oh, and it will sing an original song this time called "Fishin' Time."
It's available on Amazon for $39.99 and will be released on Dec. 1.
The fish was first hacked by artist Brian Kane two years ago. Video of his altered talking fish went viral, garnering almost 2 million views. 
To read the whole story click Here
---