AC Insider Podcast Featuring BASS Opens Winner Stephen Browning & Elite Rookie of the Year Dustin Connell
---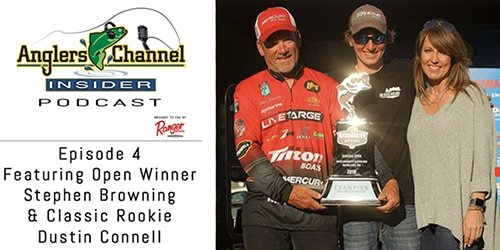 This Week on the AnglersChannel Insider, Chris & Vance Discuss past episodes and why they are moving to a weekly format.
They also talk with Stephen Browning, Winner of the Ross Barnett Bassmaster Open this past weekend and breakdown his winning pattern.
The guys welcome 2017 BASS Elite Series Rookie Dustin Connell on the show as he prepares to fish his first Bassmasters Classic and gets into his "Fatbag Mentality!"
All of this and more on this weeks AnglersChannel Insider Podcast!
---